Fire Damage Restoration & Cleanup Services – Emergency 24/7 Service
Restorations (UK) have 30 years' experience in fire damage restoration, cleanup and smoke odour removal services. We have the expertise you need for the decontamination of buildings and contents following fire damage. We have decontaminated thousands of properties from single rooms in homes to large supermarkets and offices.
Rapid response is of utmost importance in any disaster situation. Here at Restorations (UK) we believe that the quicker you can have a team of specialist restorers on site, the more likely it is that the loss/risk will be reduced considerably.
24/7 emergency response
2-hour response time – full UK coverage
Established experts – in business over 30 years
Work with leading insurance companies
Cleaning/decontamination of fire damaged buildings and contents
Cleaning/decontamination of carpets/rugs/fine fabrics/soft furnishings
Removal and storage of contents
Odour removal
Specialist decontamination unit
---
Speak to an Expert 24/7 365 Days a Year

On-Site Within 2 Hours Anywhere in the UK

Get Back to Normality
---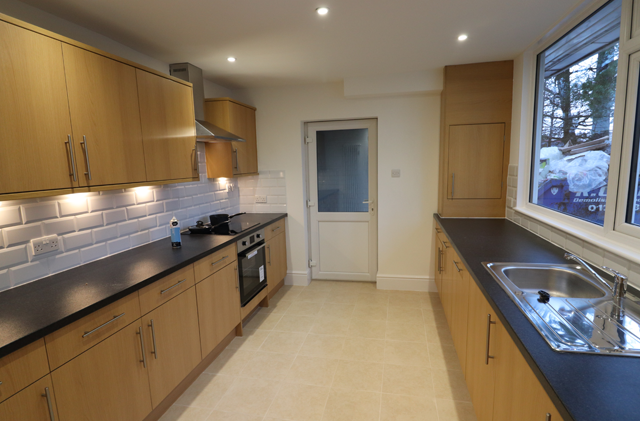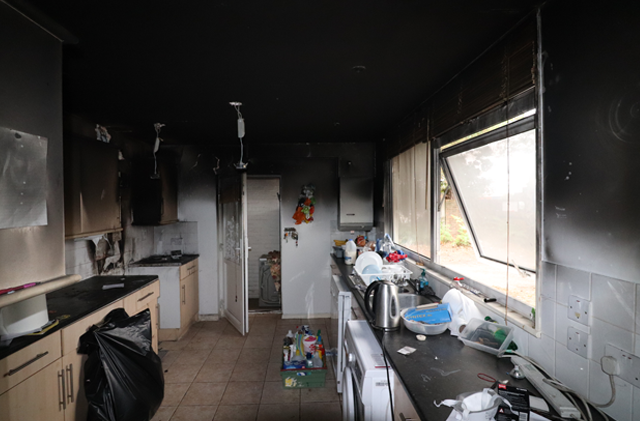 Our Fire Damage Restoration Transformations
Drag the slider to see this damaged kitchen before and after Restorations (UK)'s work.
Our Fire Restoration & Cleaning Process
We don't cut corners
In the initial stages, your insurance company might have instructed you to obtain estimates for the fire damage restoration works required. During this time, it's important to ensure that the property is first decontaminated and deodorised before any reinstatement works are carried out.
Restorations (UK) come across so many properties where contractors cut corners and decorate over the soot and smoke damage without decontaminating and deodorising the property first. This causes a multitude of problems, none more so than causing staining to work its way back through surfaces and odours to linger.
Deploying our decontamination team
Restorations (UK) will first appoint a restoration surveyor to advise you on what work is required, as well as an estimate for the work undertaken.
If you were to appoint Restorations (UK) as your chosen contractor, we would firstly deploy a fire damage restoration team to decontaminate the damaged areas and contents. To ensure all contamination is removed, some items might be transported to our decontamination unit for specialist restoration works.
Once the property is decontaminated, we would then be able to see the extent of the damage and supply a second estimate for the reinstatement works. This enables us to restore your property to its former glory.
Fire Restoration Service Breakdown
Fire damage cleaning
We first ensure that the damaged location we are working within is safe. Once we are satisfied with the level of safety, we will remove and dispose of any severely affected materials. We will also check for ash and soot deposits throughout the affected areas.
Smoke damage cleaning
Depending on the type of smoke that has damaged your property, we have different solutions to manage the job. Left untreated, smoke residue can have a corrosive effect on contents, fixtures and fittings. Fortunately, we can restore dry smoke damage, wet smoke damage, protein smoke damage and fuel/oil smoke damage.
Cleaning of contents at our decontamination unit
Any contaminated, saveable contents are taken to our decontamination unit where they are cleaned and decontaminated using highly specialised equipment. Once this process is complete, they are finally sent to a lab to ensure they are completely bacteria-free.
Fire and smoke odour removal
If not treated properly, fire and smoke odours can linger on. If the decontamination work has not been thorough enough, these odours can even linger once the cleanup has been carried out. We'll make sure odours are completely removed – this means ensuring they're not trapped within walls, cavities and fabrics.
Dry cleaning and laundering of fabrics
We will dry clean and launder all fabric, upholstery and clothing affected by fire and smoke damage. This extensive cleaning process ensures that any odours caused by fire situations are removed from fabrics long term.
Removal and storage of contents
We will remove and securely store all contents of the affected property/location. This allows us to undertake our fire restoration work effectively, working from the inside out. Any irreparable items will be disposed of correctly whilst any repairable items will be cleaned and decontaminated.
Restoration of fine art and documents
We provide professional, meticulous restoration of fine art and documentation. We know how important these possessions can be, and they are often vulnerable to soot, ash and chemical damage. For fine art, we can restore paintings that have blistered, flaked, cracked or warped in fire, as well as restore documents to a readable state.
Building repairs
Fire damaged properties are likely to require work to be undertaken before they are usable again. Fortunately, we offer carpentry, tiling, plumbing, plastering, electrical works, flooring, redecoration, kitchen and bathroom design and installation. If you would like a quote for building repairs to a fire damaged property, please get in touch
Fire Restoration Service Project Gallery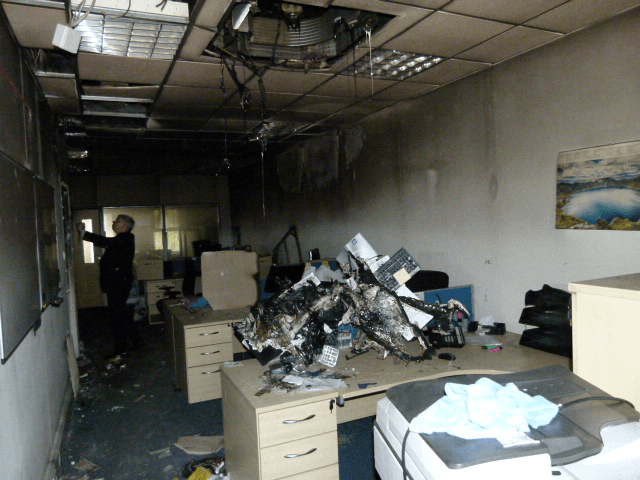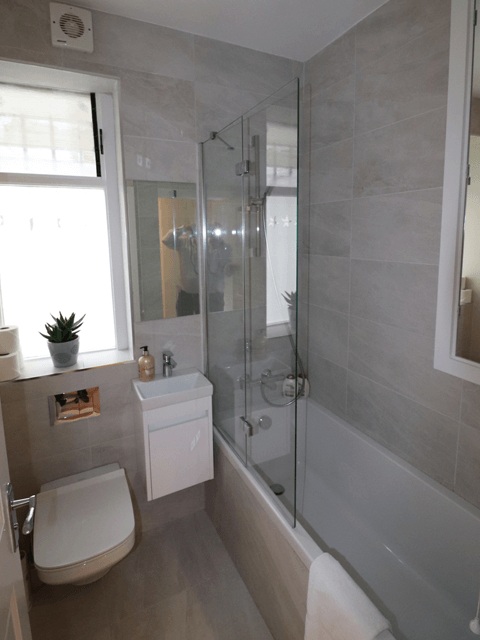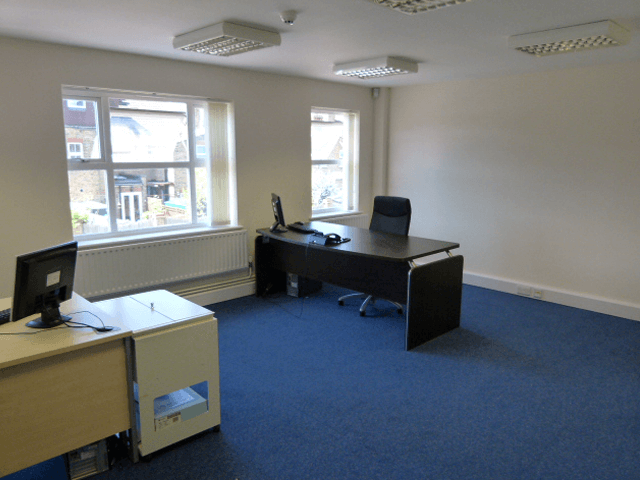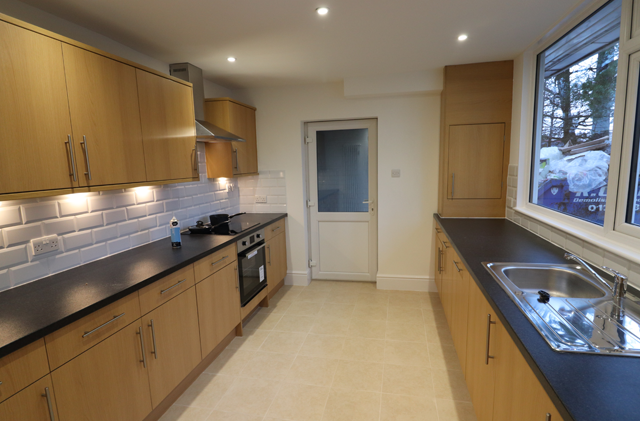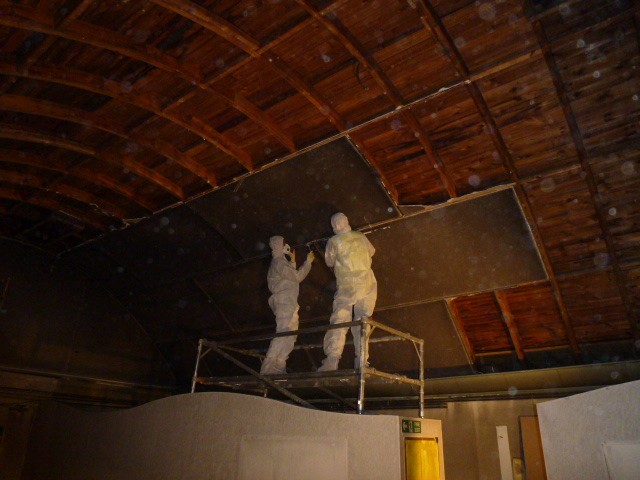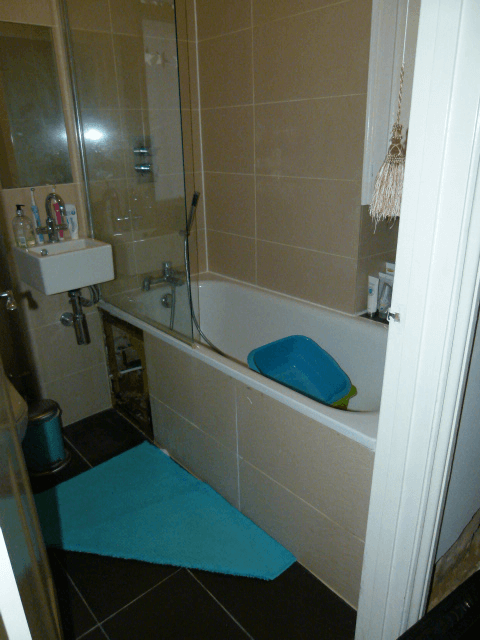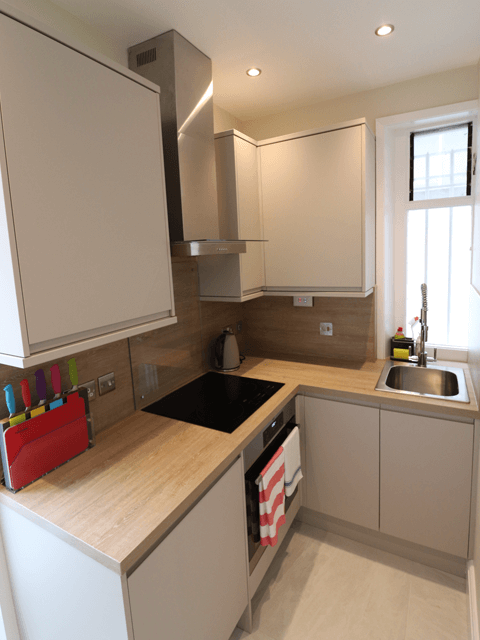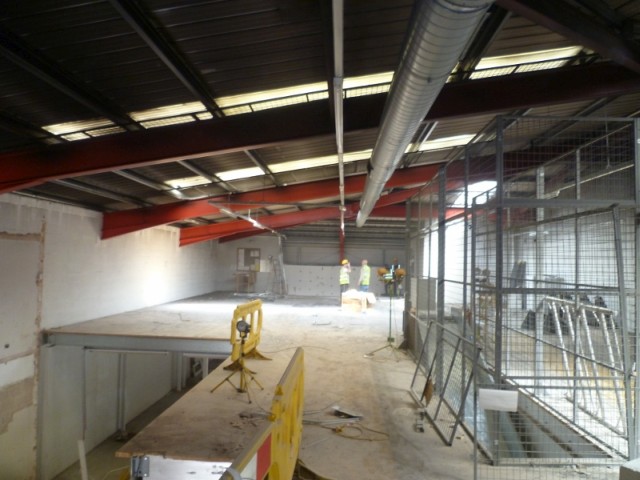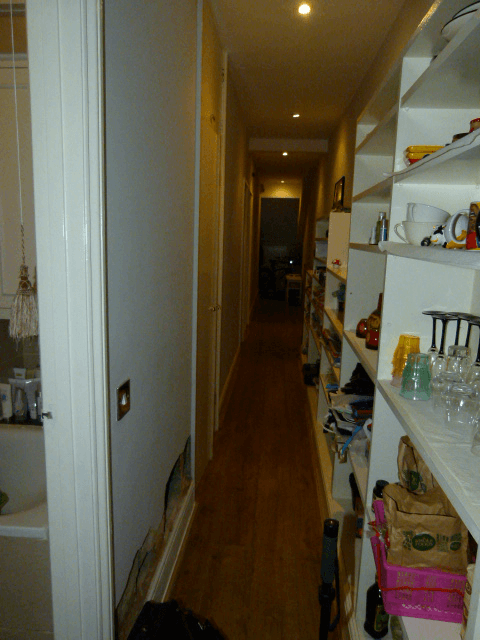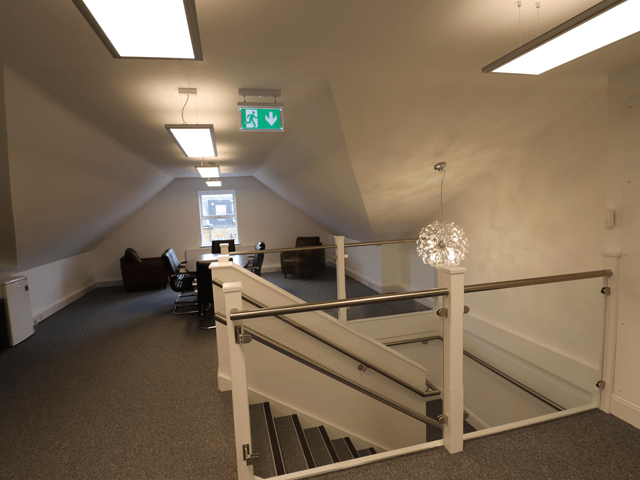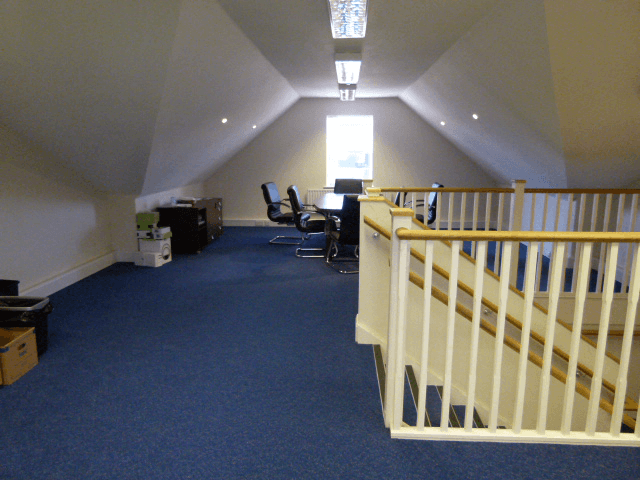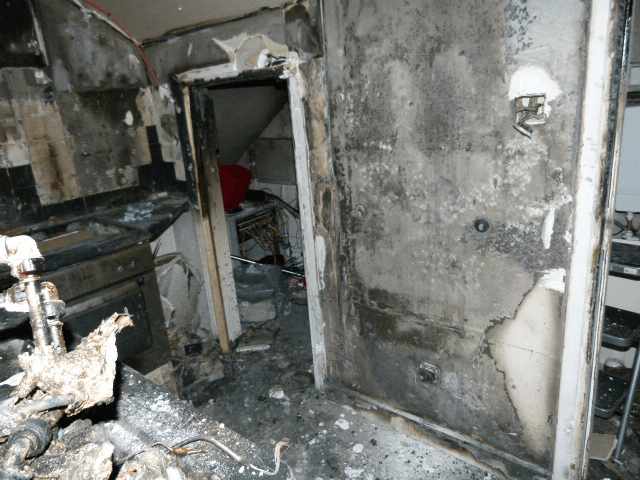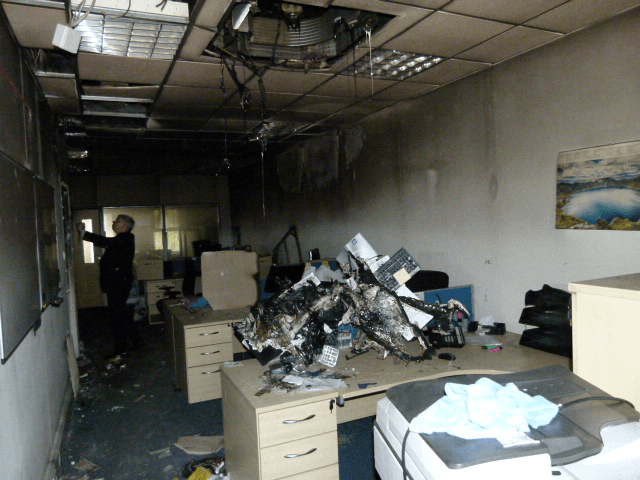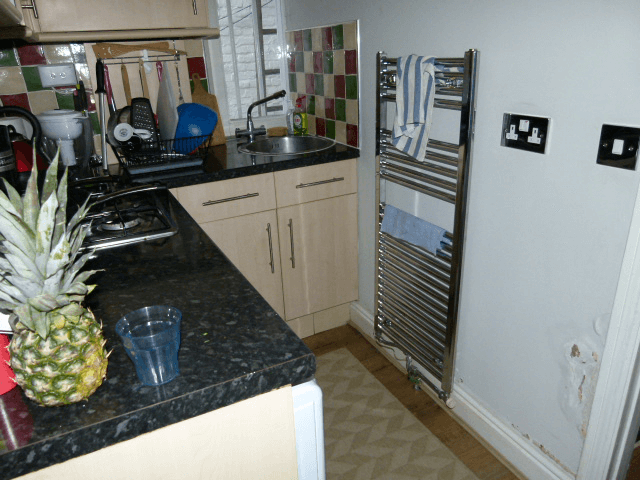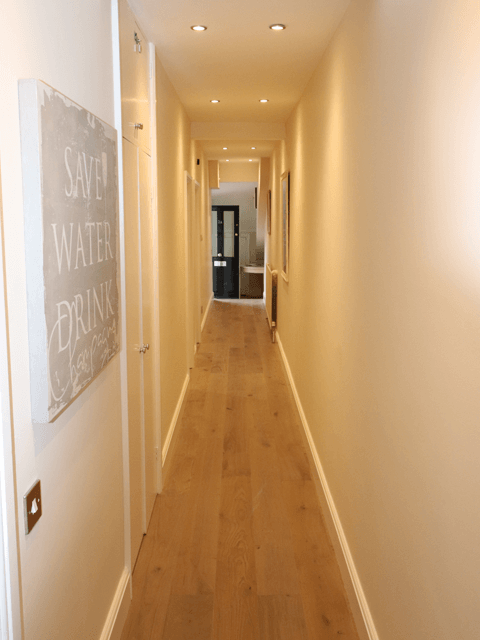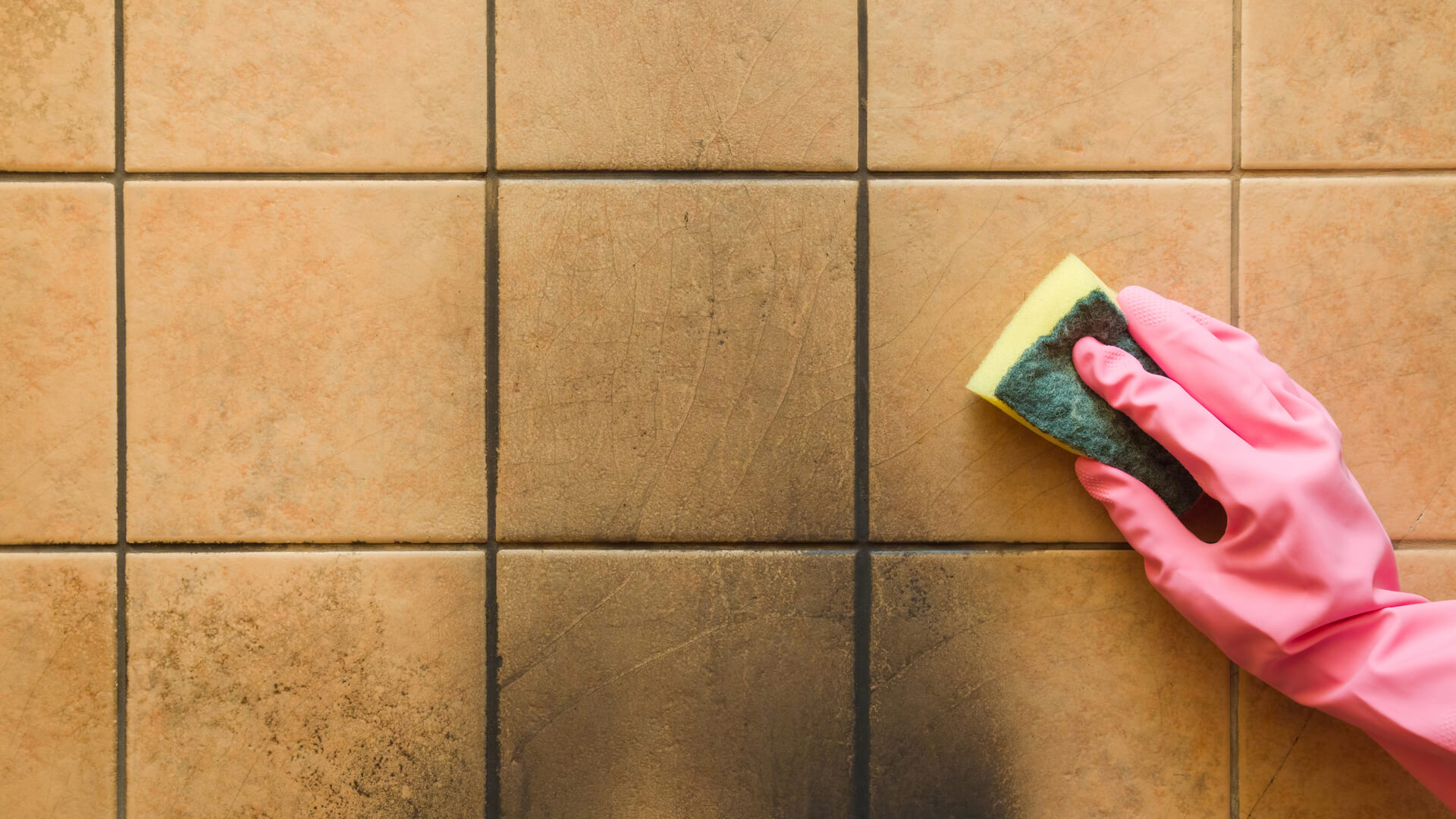 Fire Restoration FAQs
What do fire restoration companies like Restorations (UK) do?
Fire restoration companies work closely with insurance companies to help safely and professionally restore your home or business after severe damage from a fire. Work includes fire and smoke damage clearing, decontamination, removal of contents and decontamination, odour removal, structural building repairs and even fine art / documentation restoration.
How long does it take to repair a house after a fire?
The length of time it takes to repair a house after a fire will differ depending on the severity of the damage to the building. For contained fires this can take anything from a few days to a few weeks . For larger, more impactful fires, there may be a longer time-frame.
Is it safe to stay in a house after a fire?
No matter if the fire was big or small, it's most definitely not safe for people to inhabit a building that has experienced fire damage. There's not only the danger of structural damage, there's also the harmful effects from smoke damage. You may not realise it, but smoke damage can be a very large health risk, and smoke particles aren't always visible to the human eye. So, even if the fire happened in a kitchen, your upstairs bedroom could be harbouring dangerous smoke particles.
How do you clean up smoke damage after a fire?
First of all, you should never attempt to clean up smoke damage yourself. Not only can this be extremely dangerous, if not approached carefully, the damage will not be rectified effectively. We would always strongly recommend approaching a fire restoration specialist like Restorations (UK). We use a number of different solutions to clean smoke residue, depending on the type of smoke that's remaining.
What does insurance cover after a fire?
Every policy will differ, so if you're looking for specifics, you are better off asking your insurance company or checking your own policy documents. However, generally, for both commercial and domestic properties, buildings insurance will cover the cost of repairing, rebuilding or replacing parts of the building's structure where necessary. If you have contents insurance in place, your belongings, such as furniture and appliances, will also be covered up to the amount specified in your policy.
Are accidental fires covered by insurance?
Usually, accidental fire damage to a property and its contents is covered by standard insurance policies. However it's sometimes classified as an optional extra so make sure to check your individual policy carefully.