Specialist Mould Removal Services & Cleaning for the Manchester Area
Mould problems are, typically, caused by a build-up of moisture within an affected area.
If left unmanaged, mould can quickly grow and worsen. This could happen as a result of many factors, such as water ingress from flooding (or a leak), poor ventilation, and general dampness.
When addressing mould issues affecting your property, the first step of the process is to have a mould survey conducted by a trained remediation expert. A specialist will be able to advise you whether or not is it safe to remain within your property. You will receive a comprehensive plan, which will highlight the scale of the problem and how to eradicate it.
Restorations (UK) are trusted mould removal specialists working in the Manchester area. With 30 years' experience, our experts have the knowledge and equipment needed to resolve the issue. If your Manchester property – be it domestic or commercial – has developed a mould problem, rely on our support.
Over 30 years' experience with trusted expertise
Partners with leading insurance companies
Manchester coverage and beyond
Speed drying
HEPA filters and other pieces of expert gear
Latest mould remediation techniques
Thorough decontamination and cleaning included
Prevention to avoid cross contamination
Odour removal (for projects where this required)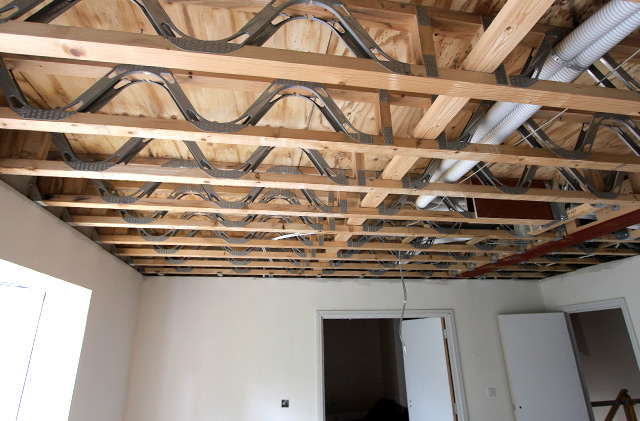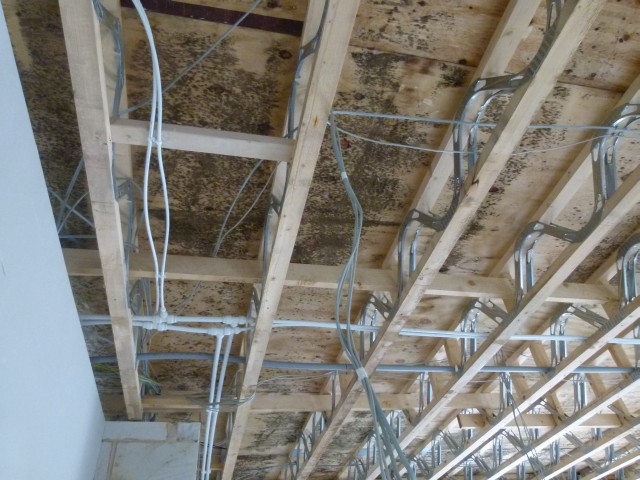 Our Mould Remediation Transformations
Drag the slider to see our mould remediation work in practice after Restorations (UK) work.
Our Mould Remediation Process in Manchester
Drying
After the initial mould survey is undertaken, we will first recommend a drying programme which instantly prevents further mould growth in the property. Moisture is needed to assist the spores in germinating and creating mould. This can start to happen within 48 hours of any water damage incident or rise in humidity occurring. Therefore, specialist drying equipment will reduce the humidity and prevent further mould growth.
Mould spores are always present in properties, but they can't be seen by the naked eye as they are so small. They move through the air and settle on surfaces before they are removed by general cleaning. However, when a mould spore lands on a damp surface, they begin to grow and multiply causing a mould issue in the property.
Use of HEPA filters
When carrying out mould remediation, the work is carried out under negative air pressure with the use of HEPA filters and specialist equipment. This approach prevents any particles being blown around the property, causing cross contamination as they are captured in the filtration system.
All our technicians have been fully trained in the latest mould remediation techniques. This means we can ensure your property is completely decontaminated and made safe for all persons to move back in. For more information please call for free advice or to arrange a technician to visit your property.
Mould Remediation Service Breakdown
Specialist speed drying services
If your Manchester property is affected by mould, there's likely a build-up of moisture too. If this is the case, it's imperative that you dry the affected areas to prevent mould from spreading. As leading experts, we have invested in the latest drying technology to ensure the highest standards are met. This also means that we can thoroughly dry your property to prevent mould from growing and becoming a future problem.
Mould decontamination
Our mould remediation work includes an initial mould survey to determine not only the scale of the problem, but also whether it's safe for people to stay in the property as it currently stands. Once this has been undertaken, we begin thorough decontamination and cleaning of the property to remove mould using the latest equipment.
Cross contamination prevention
Thanks to our use of HEPA filters and specialist equipment, we prevent the cross contamination of disturbed airborne mould spores spreading throughout the property. This is because the mould remediation work is solely carried out under negative air pressure.
Odour removal (if required)
If the mould was caused by severe water ingress from flooding, it's likely that you have unpleasant damp odours to contend with. Fortunately, we can rectify this using a variety of fogging and sealing odour removal solutions that solve the problem long-term.
Mould Remediation Project Gallery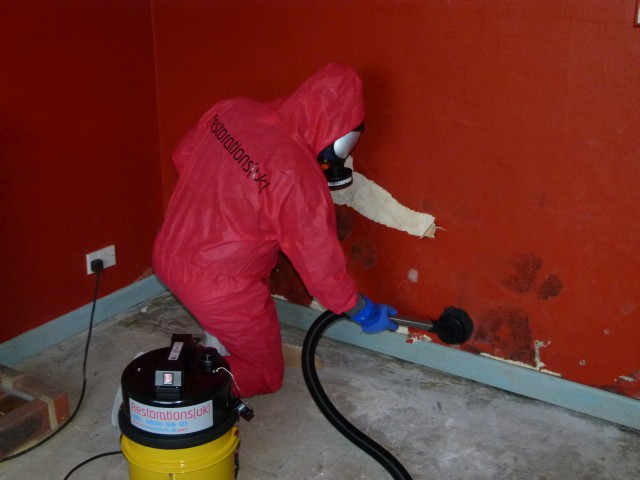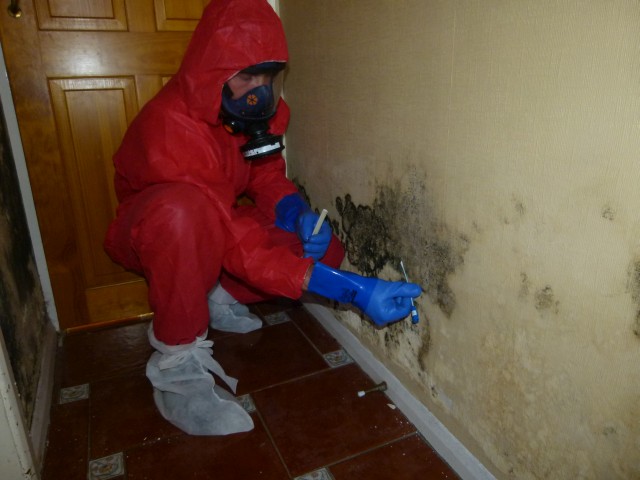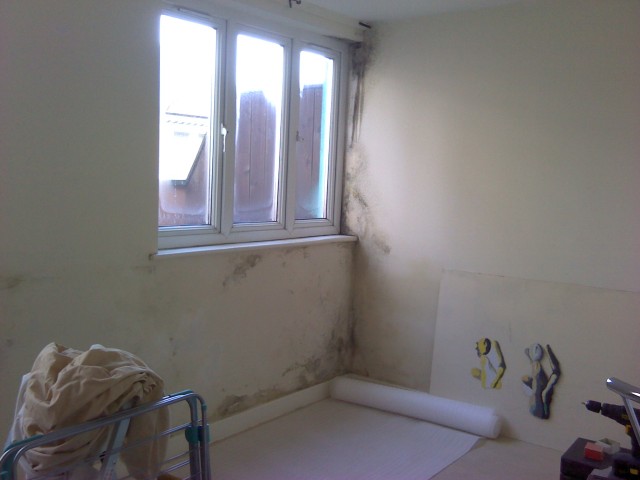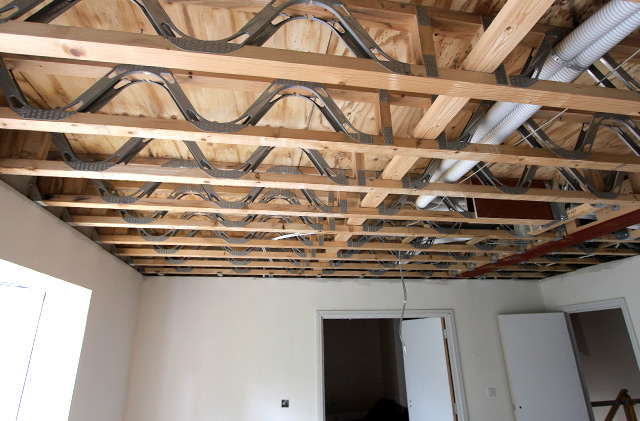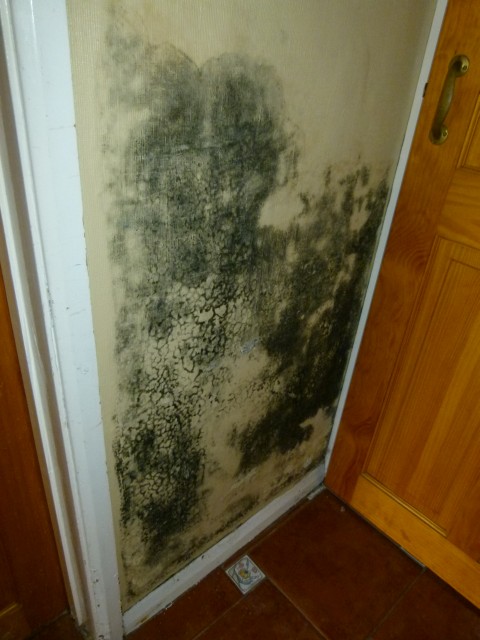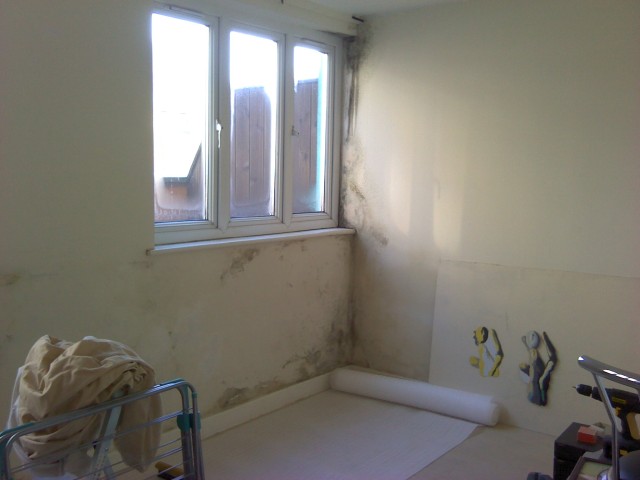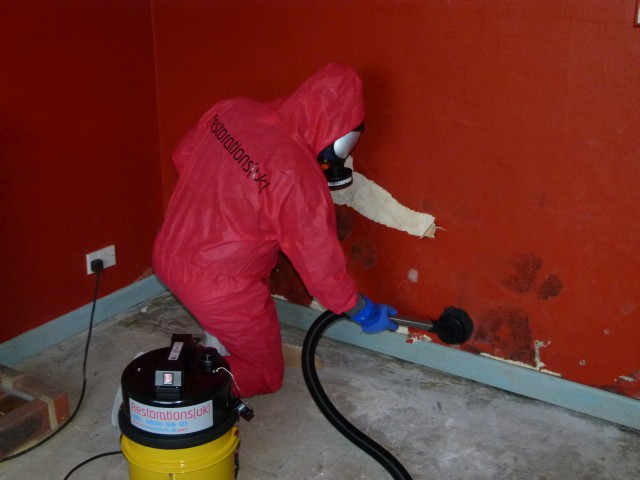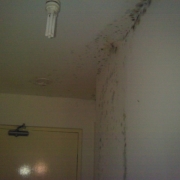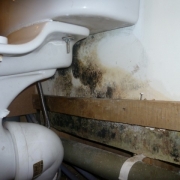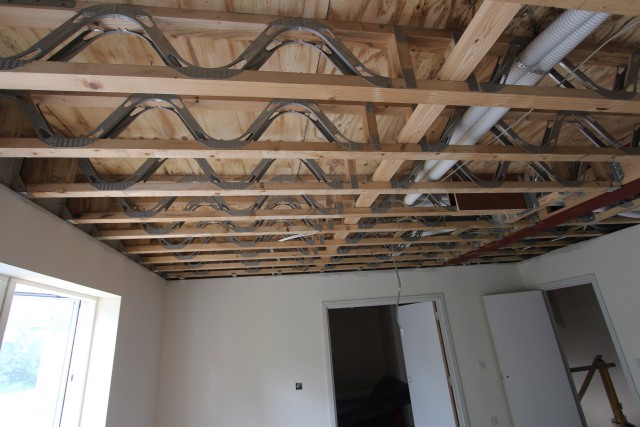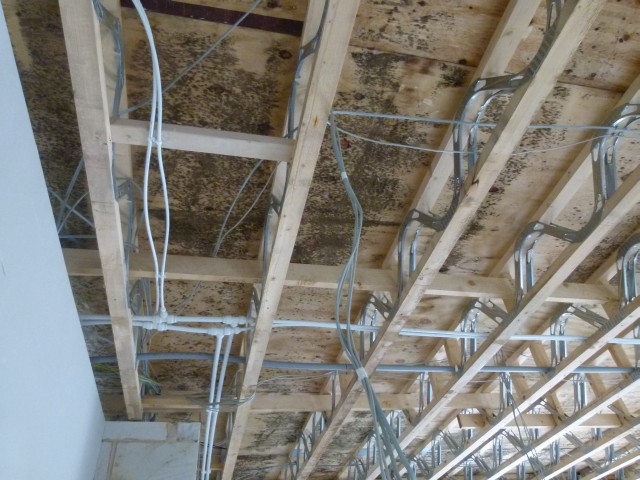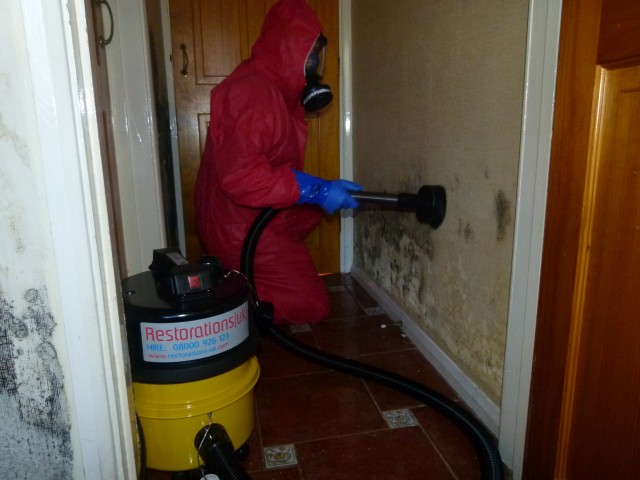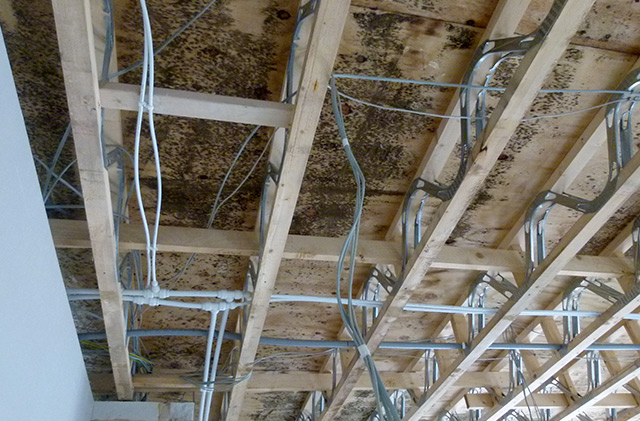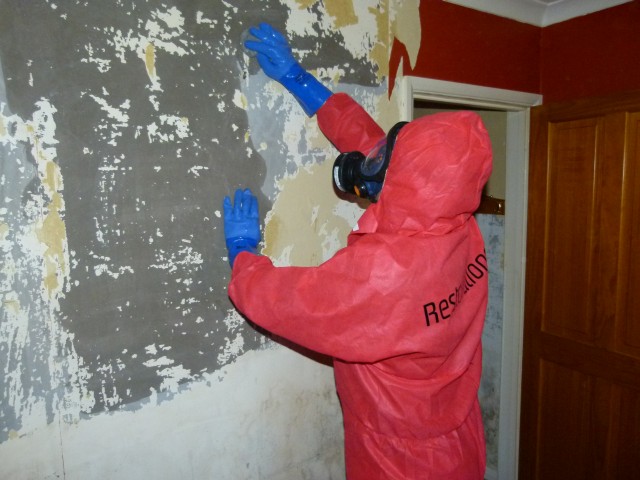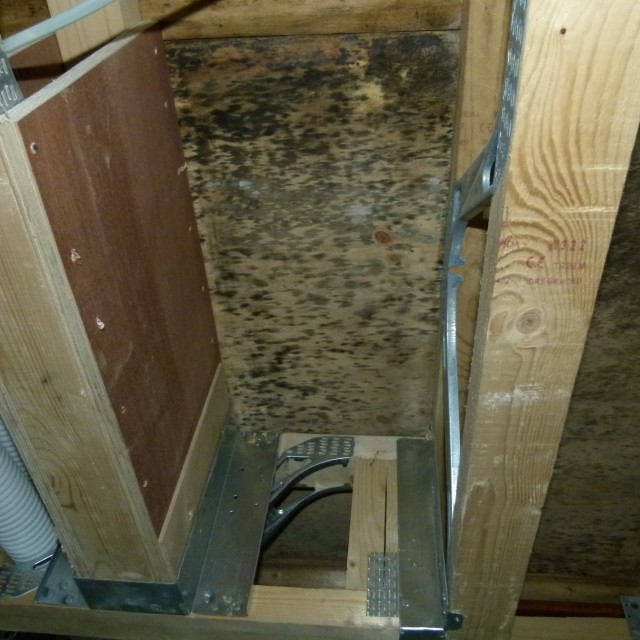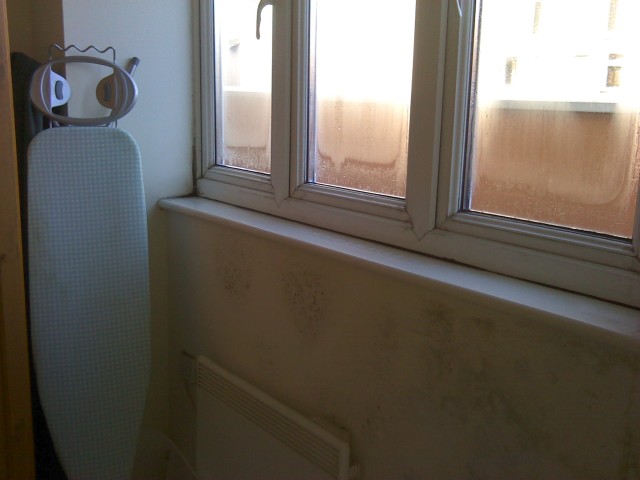 Mould Remediation & Restoration FAQs
What causes mould in a property?
Many factors can contribute to mould growth in a property, including:
• Water ingress or flooding
• Poor ventilation
• Unmanaged dampness
• Furniture too close to walls
What are the harmful effects of mould?
Mould has potentially negative effects on both human health and the wellbeing of your property. Although not everyone will feel affected by mould, others may get seriously ill if they remain too long in the property.
Some are more at risk, including:
• Young or underdeveloped children or babies
• Those who suffer from asthma and other lung conditions
• Those with strong allergies
• Those pregnant and expecting
• The elderly
We strongly advise consulting with your doctor if you become concerned about the effects of mould on your health.