24/7 Emergency Sewage Cleanup & Disposal
Restorations (UK) have a 24/7 emergency response team that deal with the sewage clean up and decontamination of business and domestic properties. We work hand-in-hand with insurance companies, builders, property maintenance companies, and the general public to carry out sewage clean-up and decontamination to recognised industry guidelines.
Our highest priority is keeping everyone safe and free from possible health problems. It's for this reason that we strongly advise that the sewage cleaning and decontamination be carried out by a certified restoration expert, and not a general cleaning company. This ensures the property remains bacteria and pollutant free.
24/7 emergency response
2-hour response time – full UK coverage
Established experts – in business over 30 years
Work with leading insurance companies
Businesses and domestic properties
Specialist decontamination unit
Deep cleaning
Odour removal
Specialist drying
Mould remediation
Eradication of harmful pollutants & bacteria
Lab testing to ensure areas are bacteria-free
Work completed to the highest hygiene standards
---
Speak to an Expert 24/7 365 Days a Year

On-Site Within 2 Hours Anywhere in the UK

Get Back to Normality
---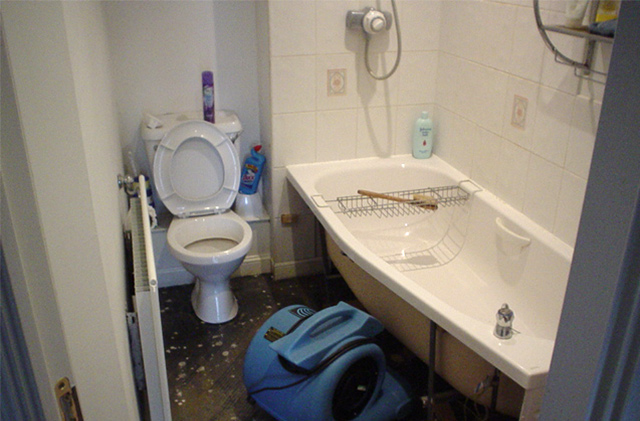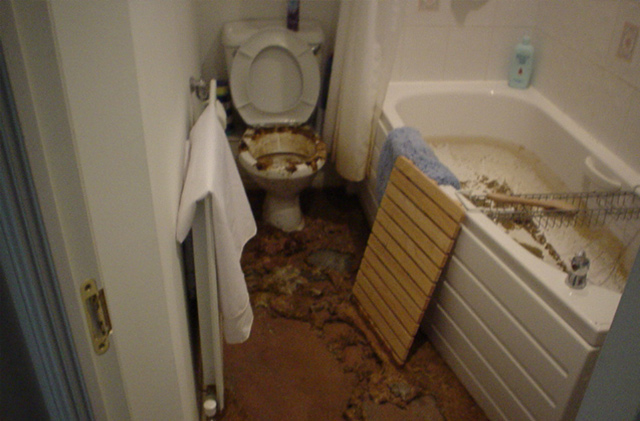 Transformations
Drag the slider to see the before and after of Restorations UK's sewage cleanup work in a customer's bathroom.
Our Sewage Cleaning and Disposal Process
Assessment and specialist decontamination
Once your specialist local team arrive on site, they will assess the situation and install the specialist equipment required to carry out the job. With the use of this highly specialist decontamination equipment, the areas affected by sewage are then professionally cleaned and thoroughly decontaminated.
Lab analysis
Once everything is cleared, cleaned and decontaminated, swab tests are taken and sent to an independent laboratory for analysis to ensure the areas are left bacteria free. We have had instances where tenants have been left to live in these conditions and become seriously ill. Because of this, once again, we advise that sewage decontamination is carried out by a certified restoration expert.
Odour removal and mould prevention
Once the areas affected by sewage are fully decontaminated to the highest standards, we will next use the very best odour removal techniques to ensure that no odours continue to linger moving forward.
As there will be a lot of moisture leftover in the property, it's imperative that the area is professionally dried to the highest degree. To achieve this, we will install the very best specialist drying equipment. This will help to prevent possible mould growth in the future.
Sewage Cleaning Service Breakdown
Specialist decontamination and cleaning
Working to PAS 64 guidelines, we will use our specialist equipment to undertake deep decontamination and cleaning of your property. It's imperative that this stage is undertaken by a professional, as sewage can cause severe damage to properties and poses a huge health risk to its inhabitants.
Odour removal
As you can imagine, odour removal is one of the most critical parts of our sewage cleanup service. We have a number of methods for complete odour removal, including wet fogging, thermal fogging, ozone treatments and sealing. Our odour removal service is thorough enough to ensure that no lingering odours remain in the property.
Specialist drying
Once your property is thoroughly cleaned and decontaminated, we will use drying equipment that incorporates the latest technology to ensure your property is completely dry. We are thorough in our drying process and make sure we also dry underfloor insulation and any voids. This prevents mould from growing in the future.
Mould remediation
If mould has already begun to grow in damp areas of the property, we will first carry out a mould survey to determine the extent of the problem. We will then work to eradicate the problem before it worsens, using the latest mould remediation techniques.
Eradication of harmful pollutants and bacteria
Both grey and black sewage water has the high potential to transmit harmful diseases to those who come into contact with it. Most commonly, this includes pathogens such as harmful bacteria, parasites, and viruses. Therefore, we do more than just clean up sewage; we use the latest decontamination techniques to eradicate all traces of bacteria and viruses.
Lab testing to ensure areas are bacteria-free
Once cleaning and decontamination is undertaken, swab tests will be taken and sent to an independent laboratory for analysis. This is to ensure the areas are left bacteria free and no longer pose a health risk to those who will be present in the property.
Emergency Sewage Cleanup Gallery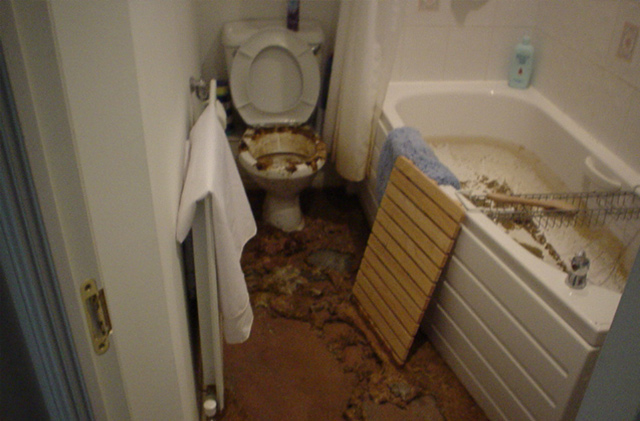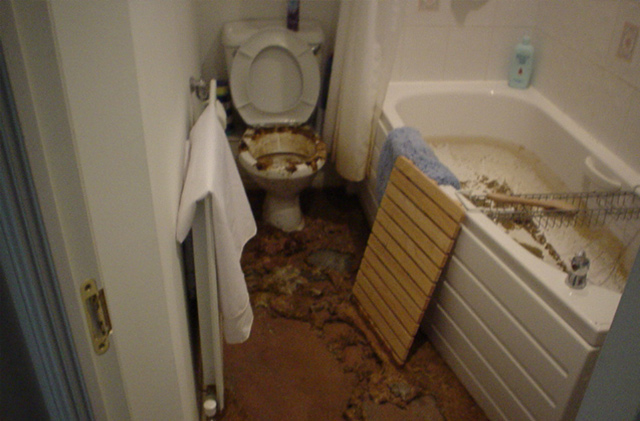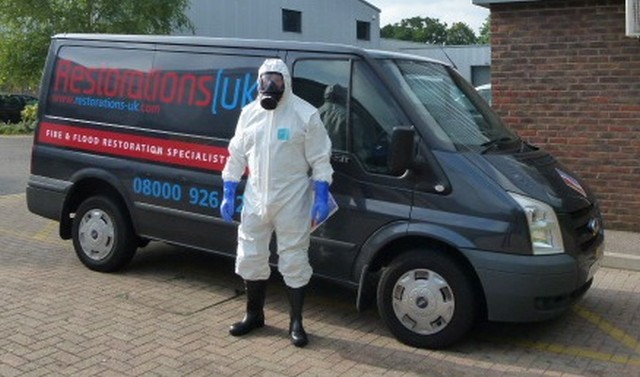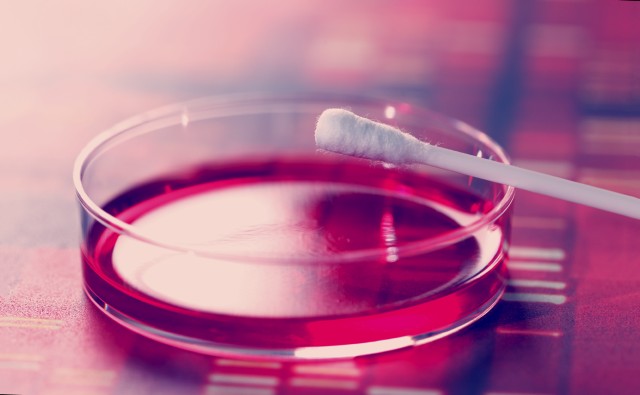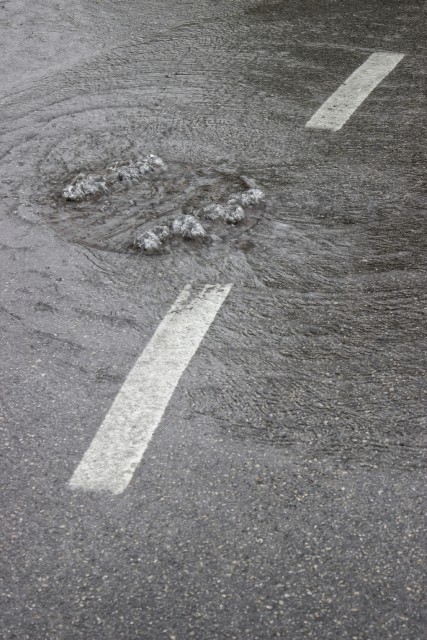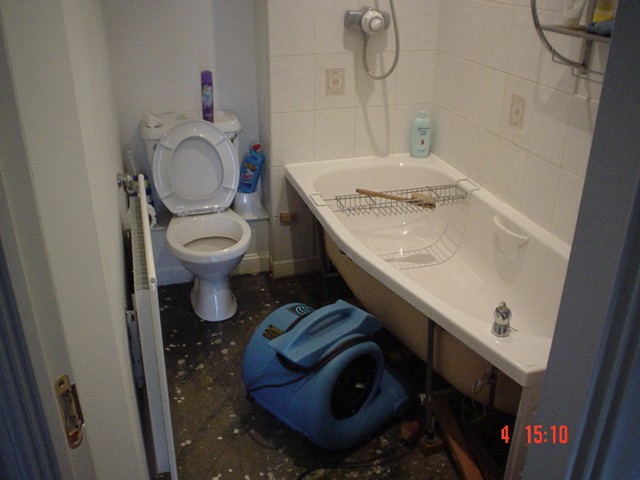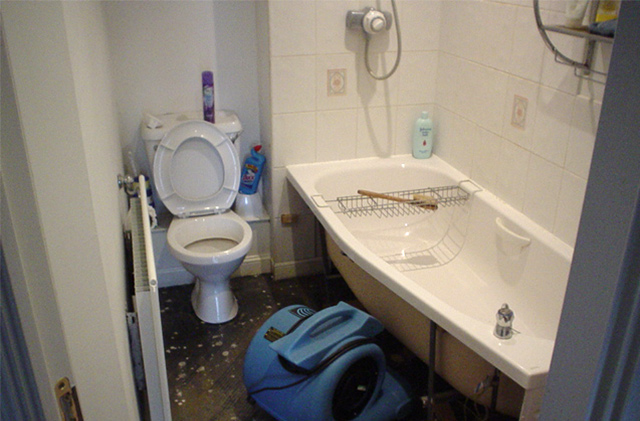 Sewage Cleanup FAQs
Can I not clear up the sewage myself?
We would advise against hiring equipment and clearing sewage yourself. This is because sewage can be extremely hazardous and potentially very harmful to your health – even fatal. Therefore, we would always recommend you work with a professional who has the knowledge and expertise to handle the situation safely and efficiently.
What counts as sewage?
Sewage counts as any wastewater carried away from your home or business. This can take the form of black water (raw sewage), grey water (water from sinks and washing machines etc) and clean water (water from taps).
How do sewage leaks occur?
Sewage leaks usually occur when sewers flood due to an excessive amount of rainfall or river overflow water. They can also occur due to a sewage backup. This is generally caused by people flushing things they shouldn't down the toilet, or it may even be caused by damaged drainage infrastructure.

Can you get sick from sewage backup?
Yes, as mentioned before, you can get extremely sick from coming into contact with sewage. However, even if you don't physically come into contact with it, sewage backup can also emit harmful air-borne contaminants. If inhaled, this could let to gastroenteritis, which causes fever, vomiting, cramps, and if untreated, even death.