Professional Fire Odour Removal – Ozone and Fogging Specialists in the UK
Restorations (UK) specialise in fire and flood odour removal in domestic and commercial properties.

We have a number of different methods for dealing with odour removal depending on the specific circumstances.
If not approached correctly, odours can linger on and on. Following a fire a general clean is simply not enough and will only temporarily mask the problem.

We always recommend that the affected areas get cleaned and decontaminated by a certified restoration company, such as Restorations UK to ensure guaranteed odour removal.

The works need to be thorough enough that odour trapped within walls, cavities and fabrics is taken into consideration.
Established experts – in business over 30 years
Work with leading insurance companies
Full UK coverage
Smoke and chemical odours
State-of-the-art equipment
Wet and thermal fogging
Ozone treatments
Professional cleaning and decontamination
Walls, cavities and fabrics treated
Prevents lingering odours
Doesn't just mask the problem
Our Odour Removal Process
Odour removal after a fire or flood
If you've suffered a loss from fire, flood or other property damage, the last thing you need is a lingering odour to remind you of the traumatic situation once the cleanup is underway. Odour removal is one of the most critical parts of an emergency restoration project. In fact, removing the smell of smoke after a fire can be more challenging. This is because in these circumstances, general cleaning simply isn't enough to remove odours such as smoke from wall cavities.
Identifying the best approach
Our process starts with an assessment of the situation to identify what approach should be taken to eliminate the specific odour in your property. Depending on the type and extent of odour, we may suggest thermal or dry fogging to disinfect and deodorise surfaces.
As well as affected surfaces and wall cavities, we will also treat fabrics which are renowned for holding on to lingering odours, in order to guarantee complete odour removal.
Odour Removal Service Breakdown
Wet Fogging
Wet fogging is carried out with the use of a cold fogger. This sprays very fine particles of solution onto the affected surface in a controlled manner, in order to disinfect and deodorise. This can be used on all surfaces and furnishings subject to pre-testing.
Thermal Fogging
Thermal fogging is similar to wet fogging, but in this instance, the product is dry. This means you are left with far less residue on the affected areas. In the instance of a fire, thermal fogging is used to simulate the smoke pattern. This means that the product used will travel in the same pattern as the smoke did throughout the building, and whilst doing so it will deodorise all the surfaces.
Sealing
Sealing is also used to contain odour problems once we fog affected surfaces. This specialist sealant adds a layer of protection and seals the odour behind. This is only used in areas which are not accessible, or it is not practical to clean or replace them, such as voids and loft space.
Ozone treatments
Ozone is a great product for removing trapped odours which are still lingering even after redecoration. Ozone removes the odour by breaking down the molecules, bacteria and spores that cause unpleasant smells. Ozone (O3) is a highly reactive molecule which quickly reacts with particles in the air and on surfaces, in order to create non-offensive molecules – thereby eliminating the odour.
Odour Removal Project Gallery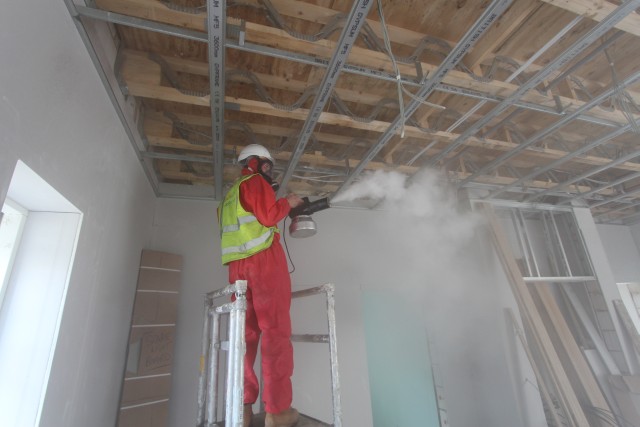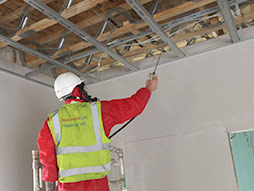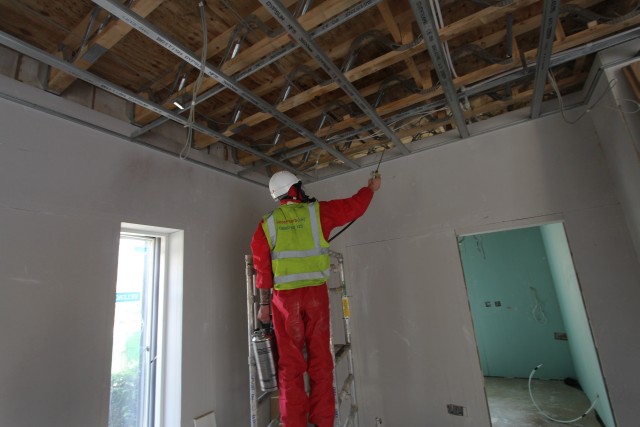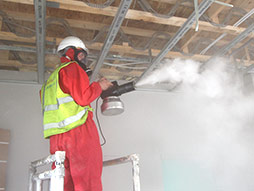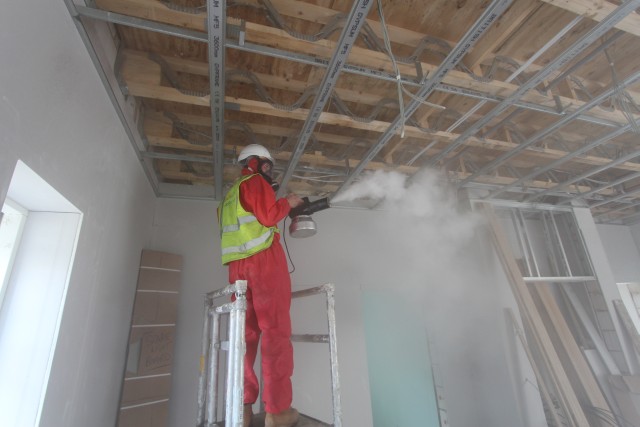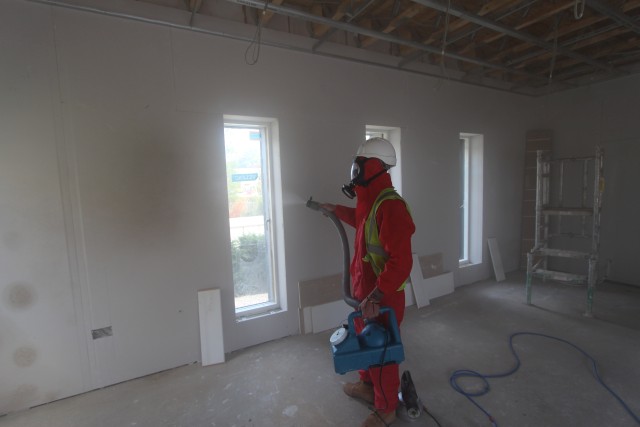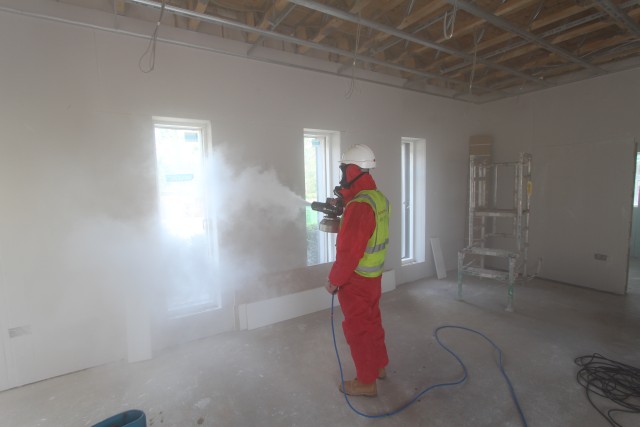 Odour Removal FAQs
What odours can Restorations (UK) eliminate?
We can remove all manner of odours including smoke, chemical, damp and body odours. We will use differing approaches depending on the type and extent of the odours.
What causes bad odours to linger?
Malodours are a byproduct of a chemical breakdown of protein molecules, bacteria and smoke particles. If these are not dealt with properly, this breakdown will carry on and the odour will only get worse. This then means it's harder to contain as surfaces and upholstery will absorb the odours.
How much does odour removal cost?
As all projects differ in their size and severity, prices are formulated on a case-by-case basis. Speak to us today for a no obligation quote.