Expert Leak Detection and Repair in London
For over 30 years, we have been undertaking restoration projects in both domestic and commercial properties in the London area. Based in Battersea, our team of experts have specialist equipment on-hand to help you when a leak is detected in your building.
At Restorations (UK), our team of trained specialists and experts will work closely with insurance companies, local builders and plumbers, and maintenance companies. This is to conduct essential surveys of your property to expose any leaks or problems with damp.
Our experts use non-invasive methods with the latest technology to ensure that leaks can be detected without compromising your space.
Typically, a leak detection survey will be requested by an insurer or referred by your local plumber or engineer. This may be the case for undiscoverable leaks on a property, which might result from damage to the internal pipework.
Leak detection is a process of elimination, and all surveys are carried out by our Gas Safe-registered plumbers. Our specialists will determine methods depending on the conditions of your space and after inspecting the area of dampness or signs of a leak. Our experts are trained to detect leaks and use their professional judgement to resolve issues.
Experienced experts for more than 30 years
We have offices in Battersea, London
We work with insurance companies and local tradespeople on your behalf
Innovative technology and equipment to detect leaks
Non-destructive moisture meters 
Visual inspection
Moisture mapping
Borescope camera visuals
Thermal imaging
Pressure testing
Die tracing
Gas tracing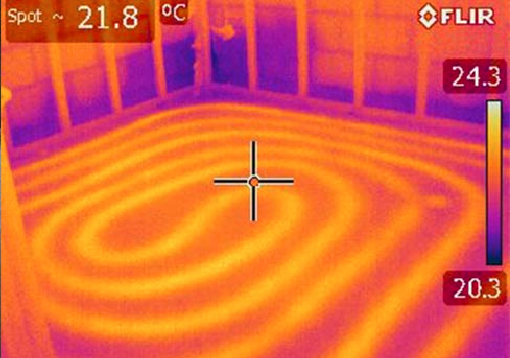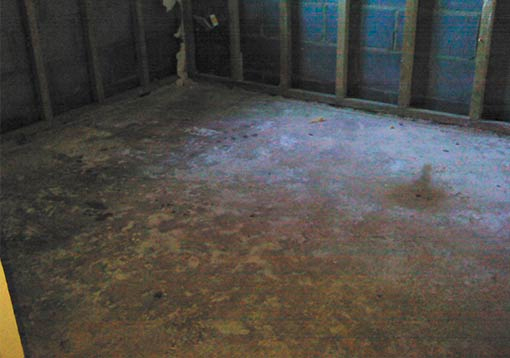 Specialists in Leak Detection for the London area
If not managed immediately, undetected leaks can cause severe property damage over time. Fortunately, we use the latest technology to ensure we detect leaks anywhere on your property – and resolve the issue fast.
What Leak Detection Equipment Do We Use?
Thermal Cameras
We use thermal imaging and infra cameras to investigate any hot and cold surfaces within your property. This allows us to accurately identify leaks under floors and/or behind walls. We non-intrusively detect leaks, meaning we won't have to disturb your property to find the source.
Non-destructive Moisture Meters
Our specialists use radio frequency moisture meters to detect moisture levels behind surfaces, including ceramic tiles, vinyl floor coverings, wood, and drywall. We will locate and map any moisture on your premise without removing flooring or walls.
Once captured in our moisture map, we will then investigate further.
Gas trace detection
Our team are accredited Gas Safe engineers, which means they can use trace gas to find leaks. This involves a mixture of hydrogen and nitrogen, which is attached to any suspected leaking pipes. When this inserted gas leaks through a crack or hole, it is picked up using a probe.
Bore scoping
Our experts use borescopes to detect small leaks. This works by using a camera on a long and flexible probe that can be used in tight spaces, like a pipe.
Leak Detection Services – What's Involved
Leak identification
Our team of specialist engineers will detect leaks anywhere in your office or home without compromising your space. That means we won't remove walls or floors.
Leak repair
If recommended, for an extra cost our trained specialists will repair any leak that has been detected. You will be supplied with a leak detection report to provide to your insurance company.
Specialist drying
We have invested in the latest advanced and specialist drying equipment, which means we can effectively dry domestic and commercial properties.
Mould remediation
After a leak affects a property, mould damage is often left behind. Fortunately, we provide specialist mould remediation, returning your property to its former state.
Our Leak Detection Projects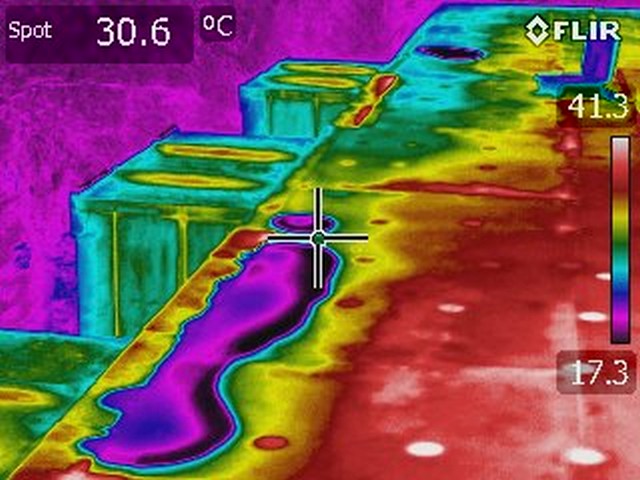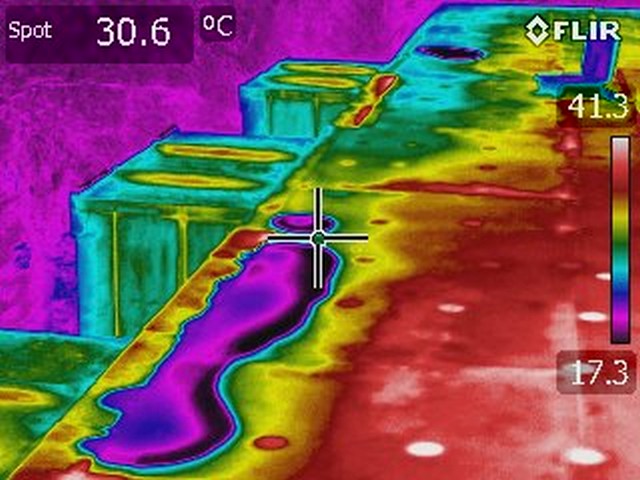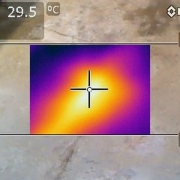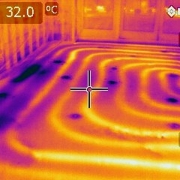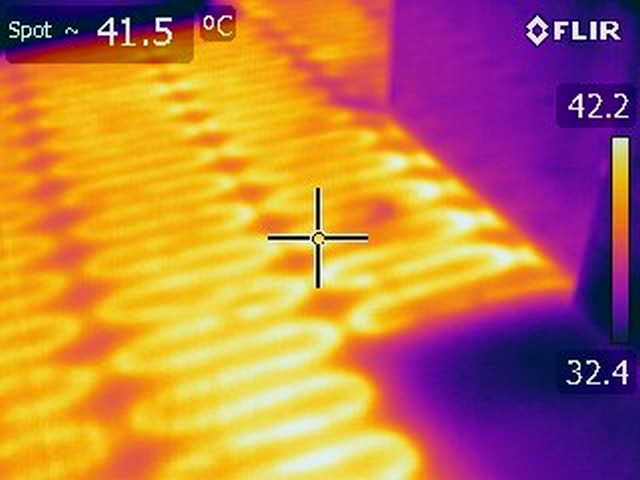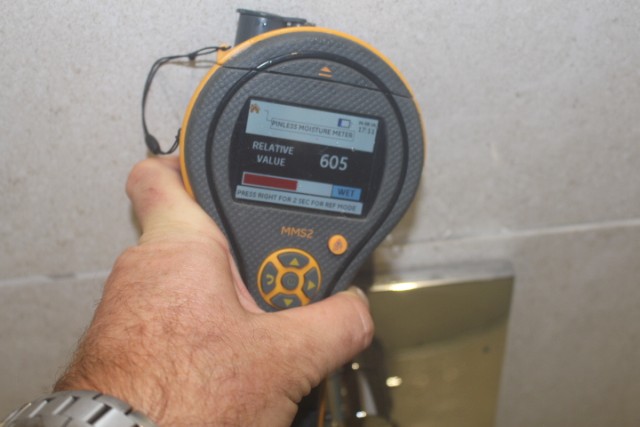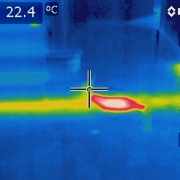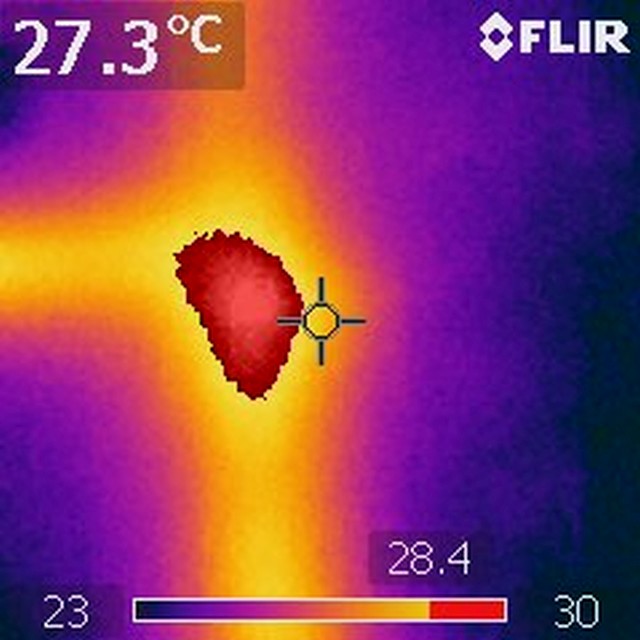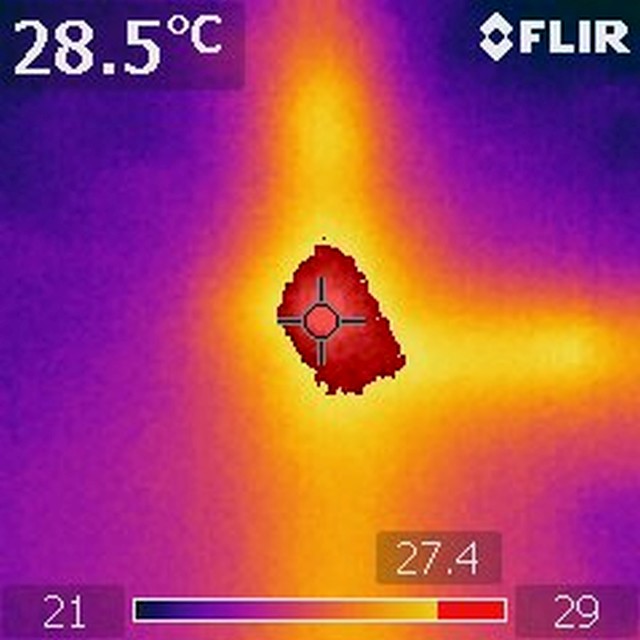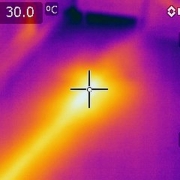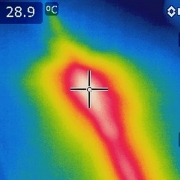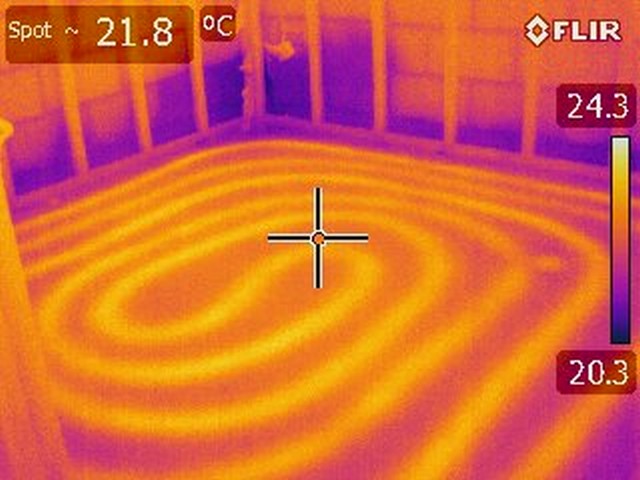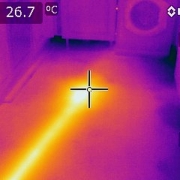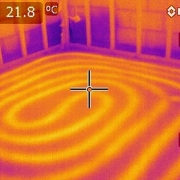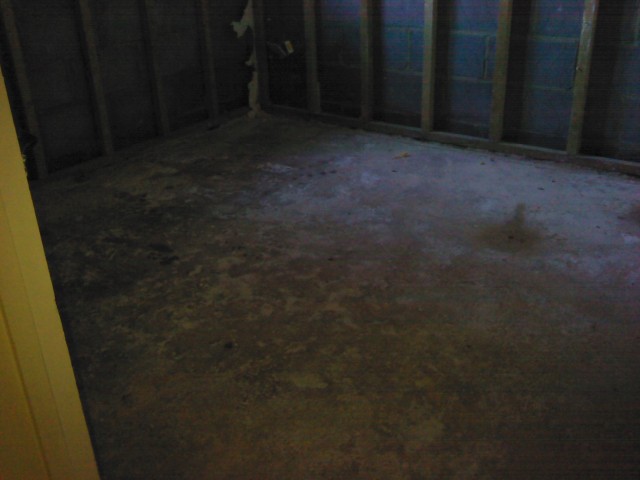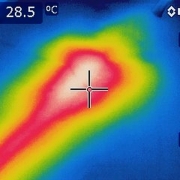 London Leak Detection FAQs
Where do you operate in London?
We're based in Battersea, but operate across London.
We also cover all areas of the UK, with a 24hr emergency response line.
How do you know if water pipes are leaking?
Leaks in pipes are usually detected by the following:
• Unusual water pressure
• Unexpected or unexplained cracks in your building
• Unusual water sounds
• Unpleasant odours and dirty water
My water bill has increased, does this mean there is a leak on my property?
If you notice an unexpected rise in the costs of your water bill and you haven't changed how much water you use, this could be a symptom of a hidden leak in your property. Seek our expert advice to investigate the problem.
How dangerous can a leak become?
After a while, unaddressed leaks can cause long term damage to parts of your property. Not only are you risking structural problems, but leaks can be formed from other liquids, which could even cause health troubles.