Leak Detection and Repair Specialists
Restorations (UK) have a specialist team that works hand-in-hand with insurance companies, builders, property maintenance companies and the public to carry out surveys to properties with possible leaks and damp problems.
With the use of highly sophisticated, non-destructive equipment and years of experience, Restorations (UK) will identify the source of the problem without the need to take the property apart. This means minimal disruption for you and your property.

Leak Detection Survey
A leak detection survey is usually requested by your insurer or referred by your plumber for undiscoverable leaks in internal pipework.
The survey is a process of elimination and will be carried out by our Gas Safe registered plumber. They will assess any visual references and utilise some or all of the listed testing methods.
As well as carrying out our leak detection service, for an additional cost, we will repair the leak and supply a full leak detection report for your insurance company if required. Once the leak is found and repaired, we are able to send in our specialist drying team to dry the property. When dried, our re-instatement team will follow and restore your property to its pre-incident state.
Rapid Leak Detection
When a leak strikes, finding the source is the key to resolution to prevent further damage, inconvenience and cost. You may have initial signs of water damaged walls or flooring, suspect your water bill is higher than it should be or have ongoing issues with boiler pressure that have not been resolved by a boiler technician.
Established experts – in business over 30 years
Work with leading insurance companies
Latest technology & equipment
Non-destructive moisture meters
Visual Inspection
Moisture Mapping
Borescope Camera Visuals
Thermal Imaging
Pressure Testing
Dye Tracing
Gas Tracing
What is Trace and Access Cover?
Trace and Access is included in most home insurance policies and covers the costs involved with non invasive leak detection methods. The cost of the repair is usually not included however drying and remedial works usually are. Our survey can trace your leak and if any additional steps are required for access we can advise you and your insurer or this.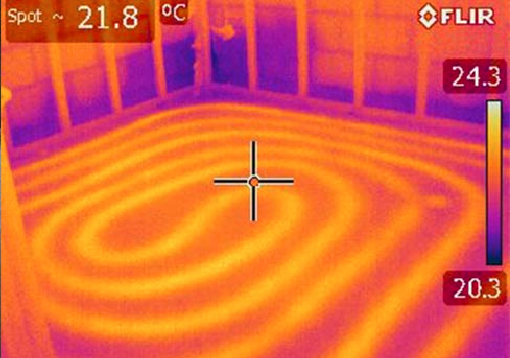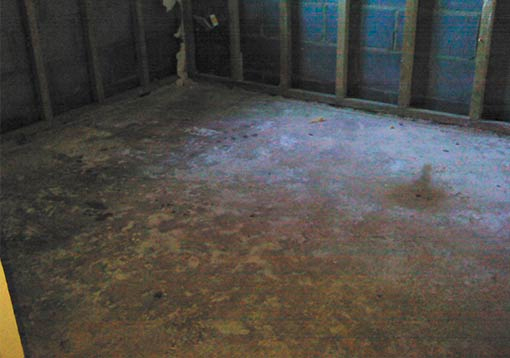 Detecting Hidden Leaks – It's What We Do
If you don't identify leaks quickly, significant damage can be caused over time. Fortunately, we have methods required to effectively detect leaks in your home or business.
No matter how small or big the leak, we will find the source – fast.
Our Leak Detection Equipment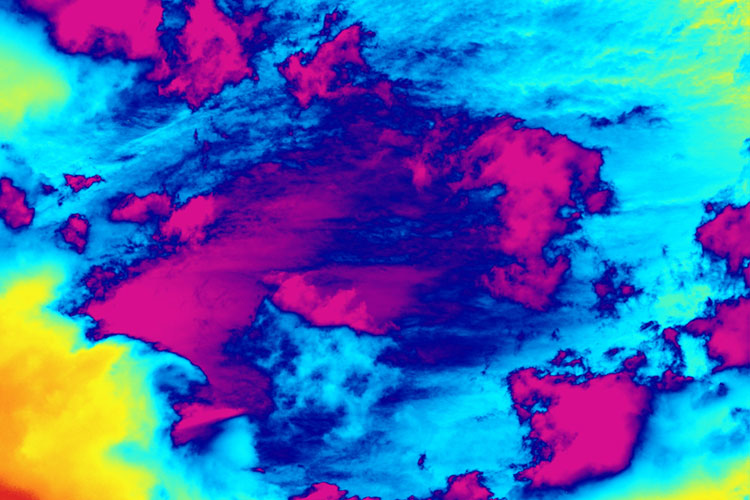 Thermal imaging
We use an infra-red camera which shows us the hot and cold surfaces on the camera, enabling us to find water leaks
We use an infra-red camera, which reveals the different temperatures of s surfaces. With this technology, we can identify hidden water leaks by investigating any hot or cold surfaces. The camera can pick up even the slightest difference in temperature, meaning we can find any present moisture, whether it's a large or a small amount.
Thermal imaging enables us to find water leaks under floors and behind walls without the need to lift or remove them.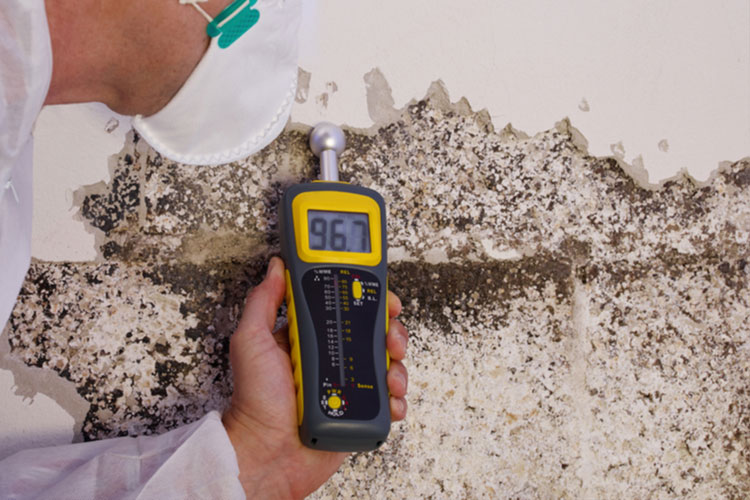 Non-Destructive Moisture Meters
These meters use radio frequency to find moisture behind ceramic tiles, vinyl floor coverings, wood, drywall, masonry and concrete without the need of removing them. A moisture meter can take a reading at a depth of 19mm using a radio frequency signal. The moisture scale measured is between 60 and 1,000, and anything over 200 is considered 'damp'.
One reading alone is not always that helpful, however several readings across a wall or floor will help the user put together a moisture map of the whole space. With this information, it's possible to determine if/where further investigation is required.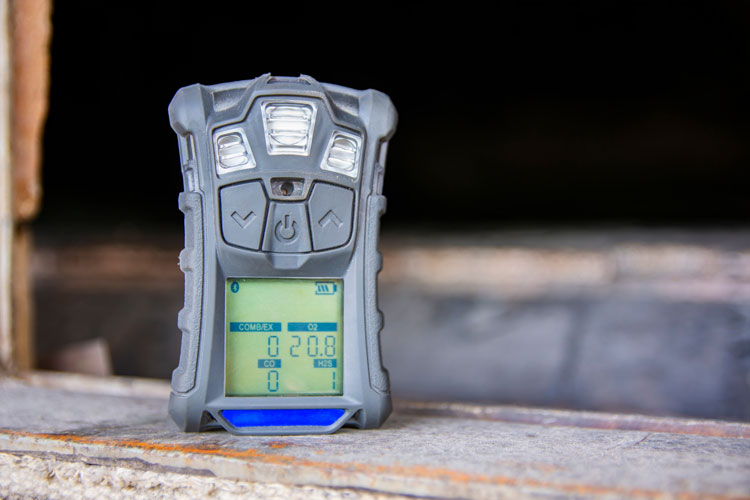 Gas Trace Detection
Gas is an effective way of locating leaks because it allows for a quick and unintrusive work. It's a simple method that works as follows:
The suspected leaking pipe is drained and blocked off
The gas cylinder of the detection kit is then connected to the pipe
Gas is then released and spread along the pipe. Because the gas mixture is light, it rapidly works its way to the surface of the leaking area.
When gas gets released from the hole or crack, it will then be detected using probes
The trace gas is a mixture of hydrogen and nitrogen, which is non-toxic and non-corrosive, making it entirely safe to use.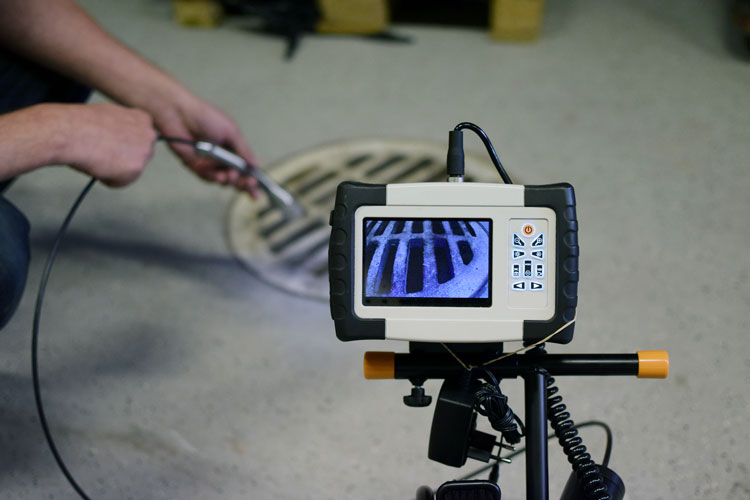 Borescope
Also known as an endoscopic camera, borescopes are used in a wide range of sectors – from plumbing and heating to medical environments. A borescope is essentially an optical device on a long flexible tube with a camera on one end.
They are used to navigate small spaces which cannot be seen with the naked eye. A borescope can be used to find leaks in a non-disruptive fashion in confined spaces. These could be stud and cavity walls, through light fittings, below suspended floors, and pipes located behind tiles, cisterns, and below baths and shower trays.
Why Choose Restorations (UK) Instead of a Plumber?
As specialists in leak detection, the Restorations (UK) team waste no time in getting the job done. We have a range of suitable equipment designed specially to detect leaks and locate the source with minimal – if any – disruption.

Unfortunately, due to a lack of access to equipment and techniques, many plumbers are unable to effectively detect leaks. Save time and money by contacting those who will offer the help you need, straight away.
Leak Detection Service Breakdown
Identification of leaks
Using the latest technology, we will identify hidden leaks in your home or business – often without needing to lift flooring or remove walls.
Leak repair
For an extra cost, we will repair the leak and supply a full leak detection report for your insurance company if required.
Specialist drying
Having heavily invested in the latest drying technology, training and equipment for water damaged properties, Restorations (UK) will make sure your property is completely dry after a leak has been fixed.
Mould remediation
Where there is damp, there is often mould. Fortunately, we provide professional mould remediation services to ensure your property is fully decontaminated and returned safe.
Leak Detection Project Gallery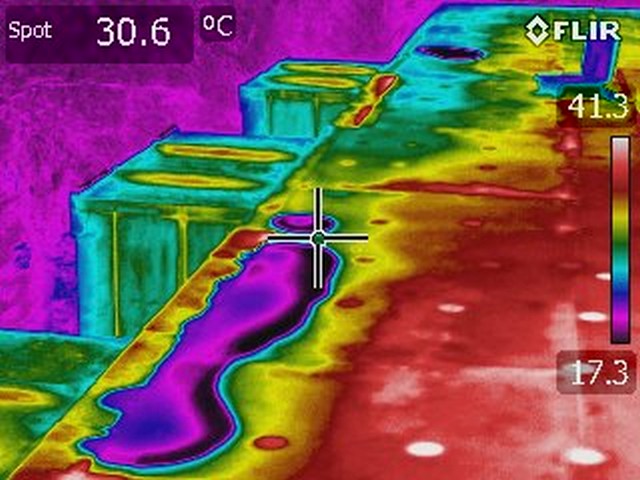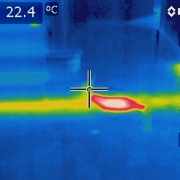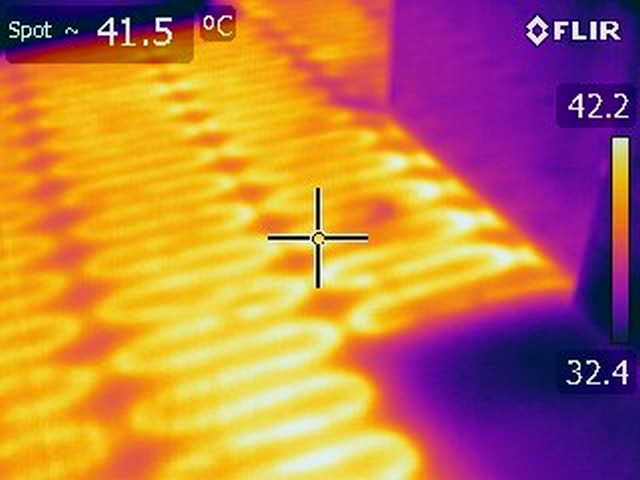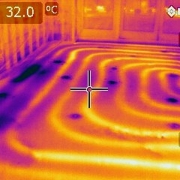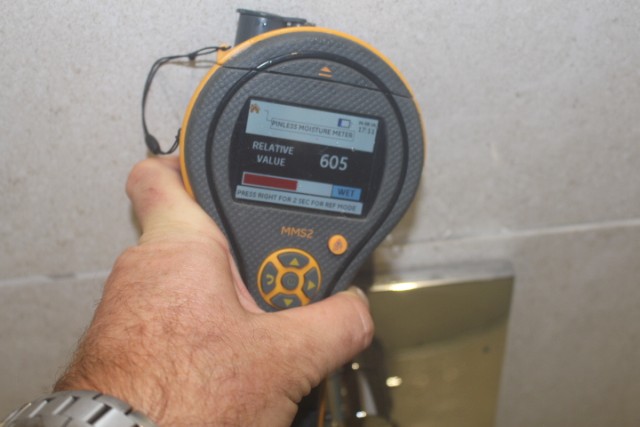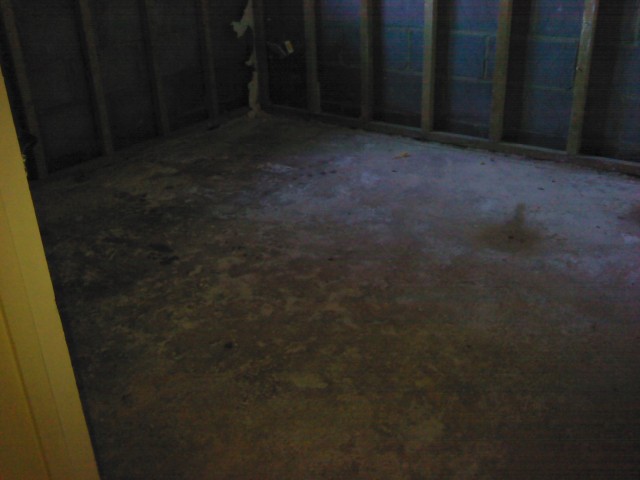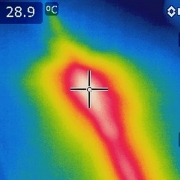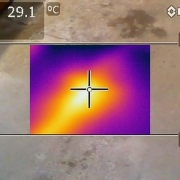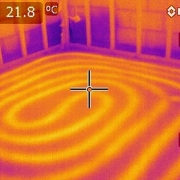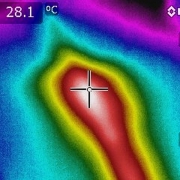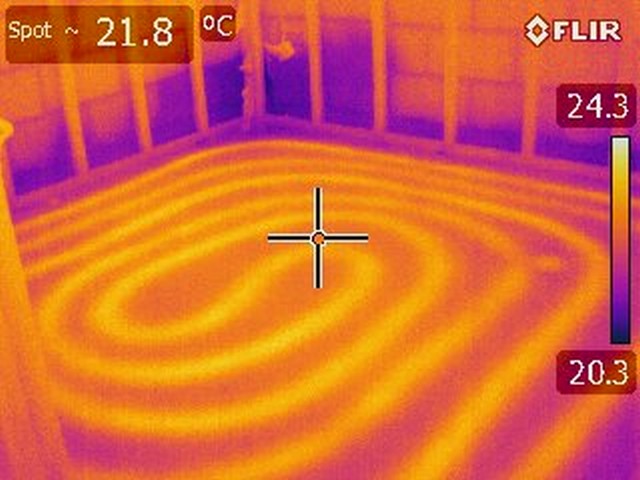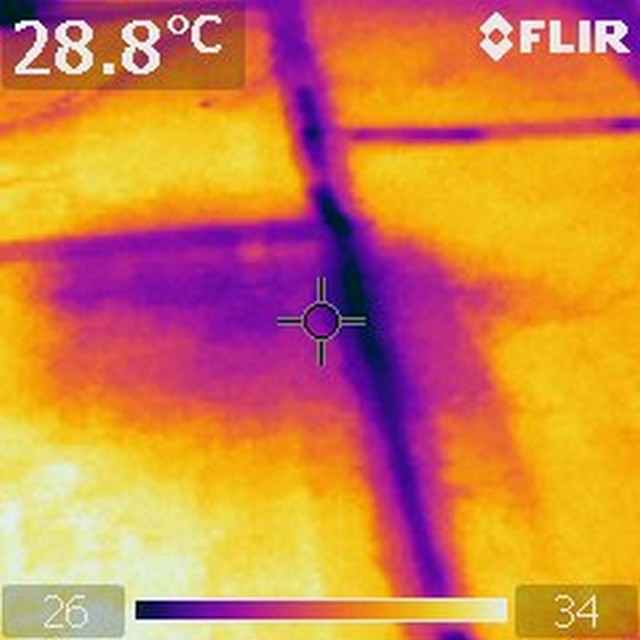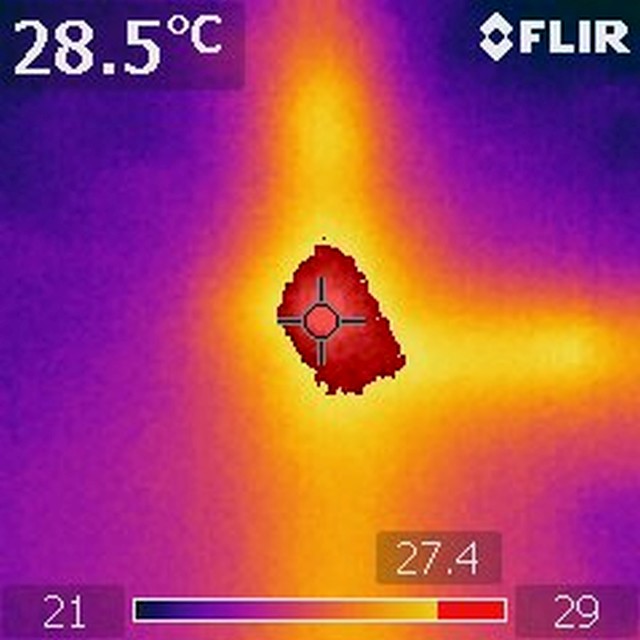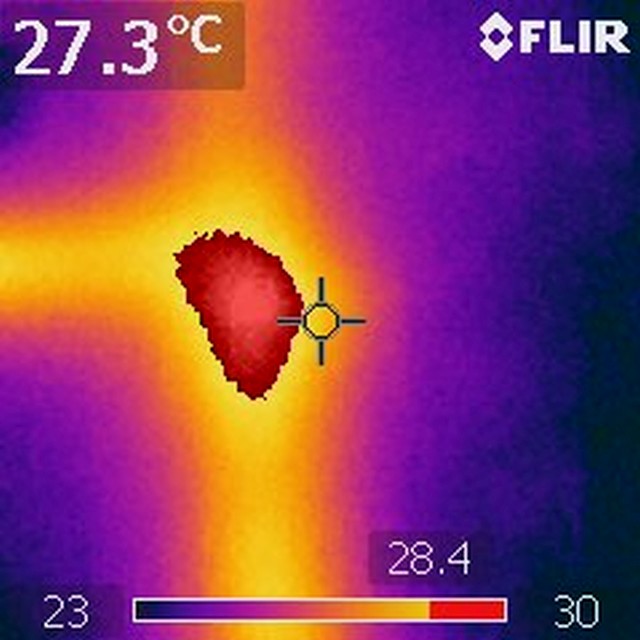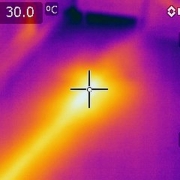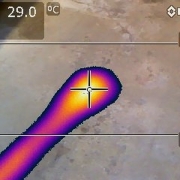 Leak Detection FAQs
How do you know if your water pipes are leaking?
Signs of a water leak include:
Unusual, low water pressure
Cracks in your property's foundations
Water sounds (e.g. bubbling from the sink, or whistling from pipes)
Unpleasant odour from dirty water
My water bill has increased – is this the sign of a leak?
If you think your bill is higher than usual and nothing has changed significantly day to day, there could be a leaking pipe at your property. We can help find out if this is the case
Can a leak be dangerous?
Leaks can be dangerous in a number of ways. Over time, they can cause structural issues to your property, as well as have the potential to cause harm to your health – as the leak might not solely be water.
How can you tell where a water leak is coming from?
The most effective way to identify where a leak is coming from is to contact specialists like Restorations (UK). Unless the source is immediately obvious, you will need the right tools and technology to find where the leak is coming from.
What are some common causes of water leaks?
Aside from cracked or damaged pipes, other common causes of water leaks include broken seals around your appliances, loose connections, clogged drains, tree roots encroaching on underground pipes, and excessive water pressure. It's often difficult to detect these without professional know- how.
I live in social housing, who is responsible for detecting and fixing a leak?
Anyone living in social housing should get in touch with their housing association if they suspect a leak. They should then send someone out to investigate and take further action if required.