Large Low Grain Commercial Dehumidifier for Hire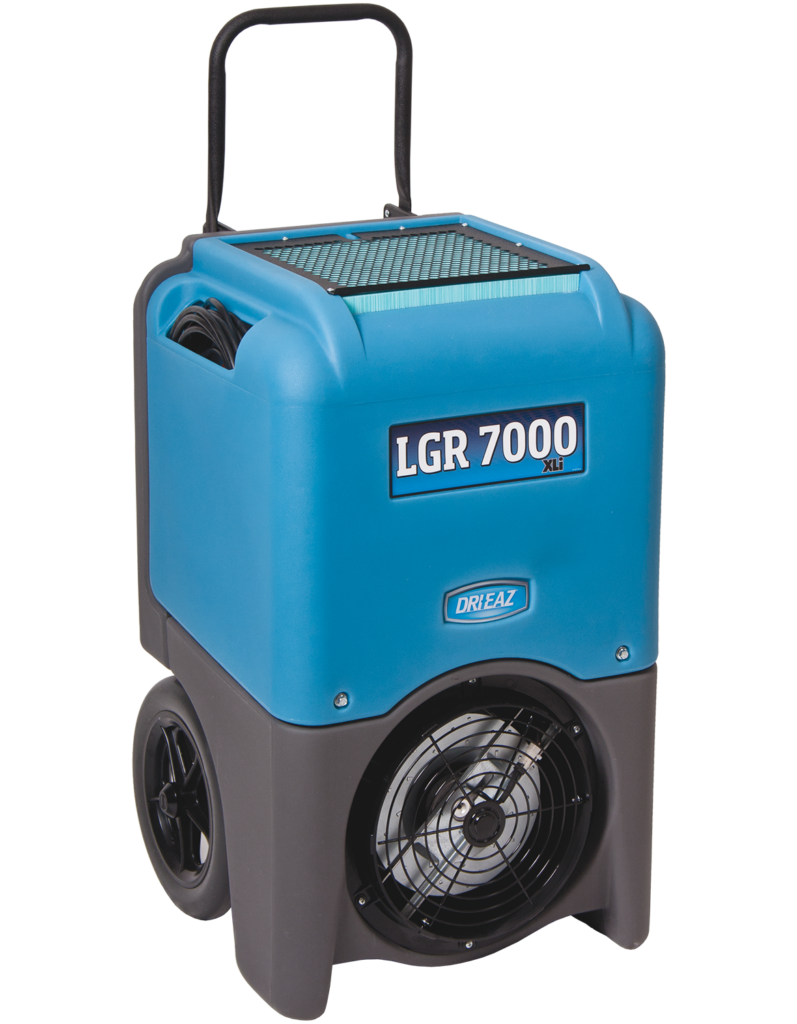 Cost Per Week: £280.00 (Ex VAT)
Our fastest drying commercial dehumidifier available uses the latest technology in fast drying (low grain dehumidification). This is ideal for drying large domestic and commercial properties whilst still living or working in the properties.
Typical applications
Drying flooded offices, hotels and large areas
New build structural drying
Renovation drying
Low grain faster drying
Carpets dry within hours
The fastest drying dehumidifier available
For best results – combine with air movers to help promote evaporation – the key to successful drying.
Humidity Control
Commercial humidity control
Controlling humidity in gyms and server rooms, offices, shops and large areas
---
Key Features
Weight: 49 KG
Max Water removal per 24 Hr: 95 Litres per 24 Hours
Lowers Humidity Levels to: 20% RH
Air Movement per hour: 513M3/hour
Power consumption: 0.92KW/hour
Supply voltage: 230V
Technician's Review
In our opinion this is the best machine on the market today if you are looking to dry a property fast without disruption. This machine lowers the humidity to 20% with greater airflow making it the fastest drying dehumidifier in its category.
Please note that all prices are exclusive of VAT and are for a minimum hire period of 7 days.
All equipment is subject to a minimum hire charge.
Not sure what you need?
Call us today to find the best product for your situation
You may also be interested in