High Speed Air Mover for Hire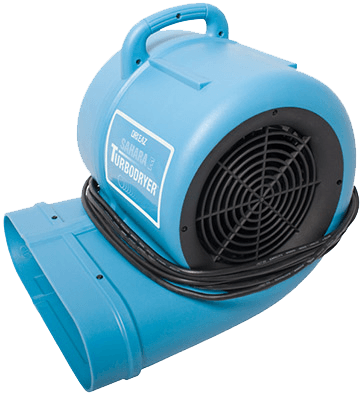 Cost Per Week: £60.00 (Ex VAT)
This air mover is designed to increase air movement in the property, and when combined with dehumidification, speeds up the drying process. Also designed to dry carpets, furnishings, and voids.
Typical applications
Drying carpets
Upholstery
Soft furnishings
Flooring
Screeds Walls
Ceilings
Plaster
For best results – combine with air movers to help promote evaporation – the key to successful drying
---
Key Features
Weight: 12.4 KG
Air Movement per hour: 4500M3/hour
Power consumption: 0.44KW/hour
Supply voltage: 230V
Technician's Review & Prices
The best equipment for drying of carpets and furnishings along with speeding up airflow whilst drying which is a must.
Please note that all prices are exclusive of VAT and are for a minimum hire period of 7 days.
All equipment is subject to a minimum hire charge.
Not sure what you need?
Call us today to find the best product for your situation
You may also be interested in