Large Low Grain Dehumidifier for Hire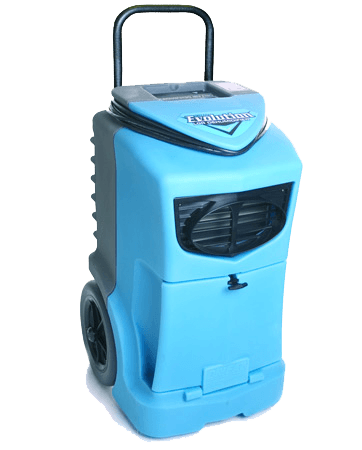 Cost Per Week: £130.00 (Ex VAT)
The latest technology in fast drying (low grain dehumidification) continues drying at lower humidity levels. A favourite with restoration specialists.
Typical applications
Drying Flooded offices, hotels and homes
New build structural drying
Renovation Drying
Low Grain Faster drying
For best results – combine with air movers to help promote evaporation – the key to successful drying.
Humidity Control
Domestic and commercial humidity control
Controlling humidity in gyms & server rooms, offices, shops etc.
---
Key Features
Dimensions: (H x W x D) 33.5in x 20.7in x 20.7in
Use Weight: 92 lb | 42 kg
Water Removal: Max 56.7 liters/day (90°F 119.8 pints/day/90% RH)
Water Removal AHAM: 33 liters/day (80°F 70 pints/day/60%RH)
Operating Range: 33°–100°F 1°–38°C
Compressor Type: 5595 Rotary
Defrost Type: Hot-gas bypass
Process Air: 160 CFM
Controls Electronic: Touchpad
Water Pump-Out: Centrifugal
Drain Hose Length: 40 ft
Air Filter HAF (High Airflow Filters)
Wheels: Semi-pneumatic
Handle: Steel, fold-down
Housing: Rotomolded polyethylene
Power: 115V 5 amps
Cord Length: 25 foot
Technicians Review
Great machine for drying properties faster without having to completely strip them out as this machine gets the humidity far lower than a conventional dehumidifier. This machine lowers the humidity to 20% for faster drying.
Please note all prices are exclusive of VAT and are for a minimum hire period of 7 days.
All equipment is subject to a minimum hire charge.
Not sure what you need?
Call us today to find the best product for your situation
You may also be interested in