Velo Pro Low Profile Airmover for Hire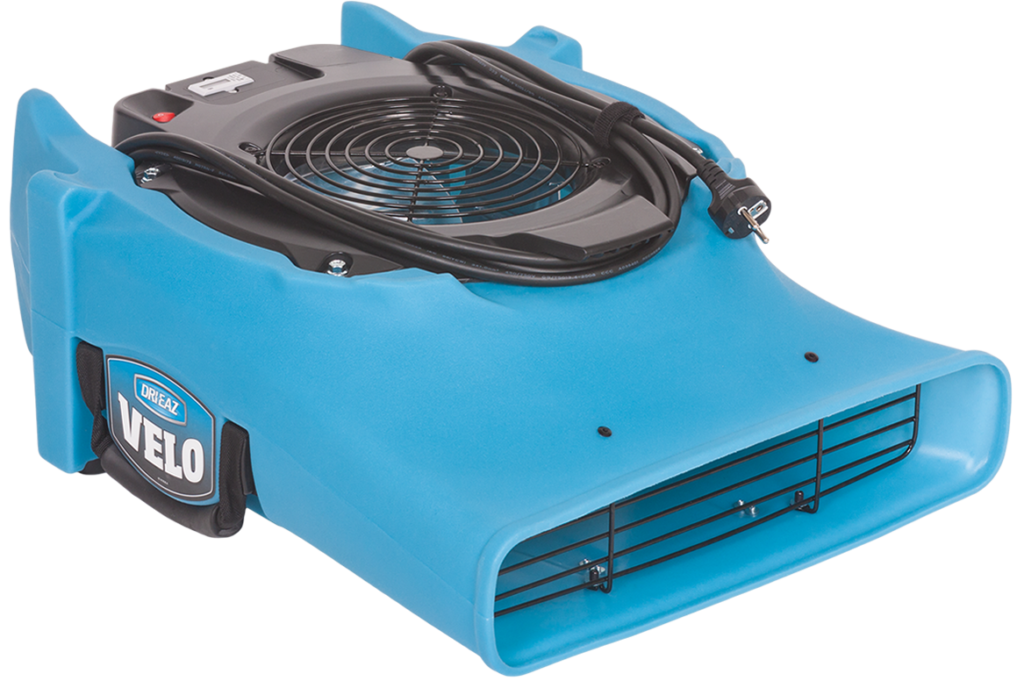 Cost Per Week: £60.00 (Ex VAT)
The Velo Pro Low Profile Airmover offers true portability and professional performance. Stackable up to five high, the Velo delivers rugged reliability, easy maintenance, and high performance. This airmover has four operating positions for maximum flexibility and lower power consumption than comparable products.
Typical applications
Drying carpets
Upholstery
Soft furnishings
Flooring
Screeds Walls
Ceilings
Plaster
---
Key Features
Weight: 36 KG
Max Water removal per 24 Hr: 55 Litres per 24 Hours
Lowers Humidity Levels to: 40% RH
Air Movement per hour: 325M3/hour
Power consumption: 0.69KW/hour
Supply voltage: 230V
Technician's Review & Prices
Best equipment for the drying of carpets and furnishings along with speeding up airflow whilst drying (which is a must).
Please note that all prices are exclusive of VAT and are for a minimum hire period of 7 days.
All equipment is subject to a minimum hire charge.
Not sure what you need?
Call us today to find the best product for your situation
You may also be interested in